Iao valley residents still fear potential for flooding
Updated: Feb. 14, 2017 at 8:30 PM HST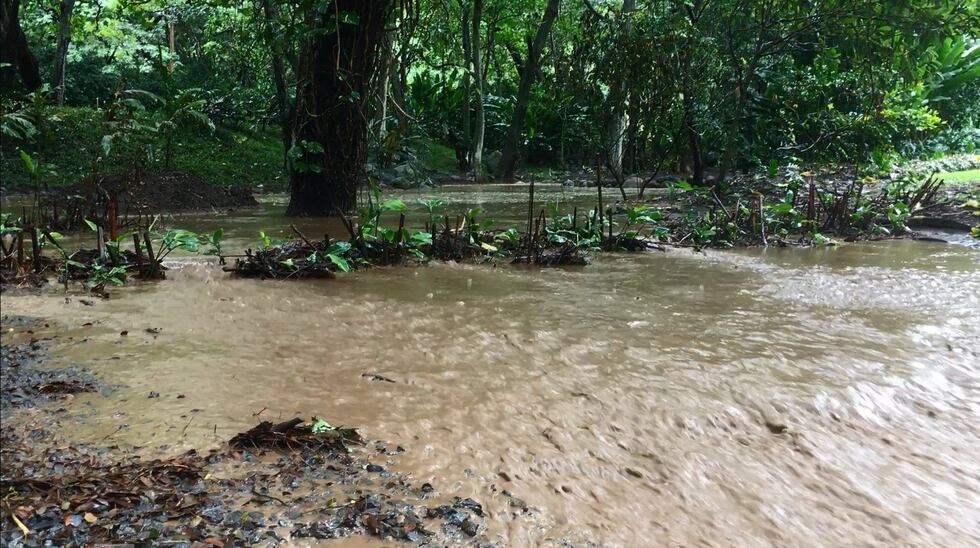 WAILUKU, MAUI (HawaiiNewsNow) - Iao Valley residents on Maui left devastated by last year's unprecedented flooding say recovery has been a slow process.
It's been five months since a historic flood swept through the area. Residents say the fear of another one still lingers every time it rains.
"We feel like there's no imminent danger. But every time we hear that heavy rains are predicted, we're really uneasy," said Iao Valley resident Wayne Wong.
Wong and his wife Flora say the river and the landscape in Iao have drastically changed since September.
On September 13, heavy downpours caused Wailuku River to overflow its banks and it ravaged the surrounding areas. The raging waters knocked down the door to the Wongs' home and swept away their cars. While the cleanup process is finally over, they say drainage is now a huge issue and the fear of flooding remains.
"The issue that we have now is just stormwater runoff. And every time it rains, it can even be a light rain, but if it's constant, then we have runoff that comes through our property and the danger is it flooding our house," Flora said.
The Wongs say they had to evacuate their property again on New Year's Eve because of rain. They say before September, the rain water would naturally absorb into the ground. But since then, the topography and soil are much different, so it doesn't drain easily.
A Maui County spokesman says there is not much the county can do to help since it can't use public money to fix private property.
"If somehow they discover that what's happening on their private property affects the public property, then we have a reason to go in. So people have been creative, like, 'You guys should help us because this will eventually affect the rest of the community,'" said Maui County Communications Director Rod Antone.
The Wongs say unless all the residents along the riverbed can work together, what happened in September may happen again.
Copyright 2017 Hawaii News Now. All rights reserved.