Community invited to climb aboard rail transit cars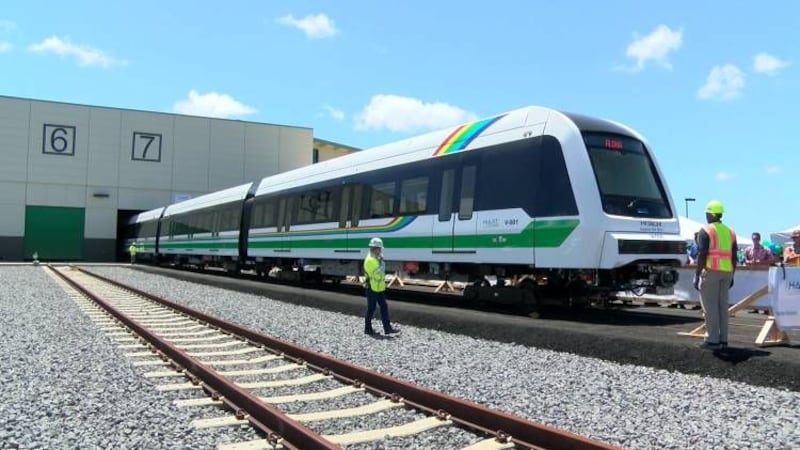 Updated: Feb. 14, 2017 at 4:46 PM HST
HONOLULU (HawaiiNewsNow) - The community is invited to climb aboard and experience the transit cars that will be used in Honolulu's rail system.
The cars will be on public display from 10 a.m. to 3 p.m. this Saturday, Feb. 18 at the Honolulu Authority for Rapid Transportation's operation center near Leeward Community College.
"We are proud to present again this wonderful opportunity for community members to see and learn about Honolulu's train cars," Move Oahu Forward Co-Chairs Howard Garval and Connie Lau said.
Move Oahu Forward is a non-partisan organization of local business and community leaders partnering with HART to put on the public viewing event.
"We encourage everyone to advantage of the chance to get a first-hand look at these state-of-the-art rail vehicles," Garval and Lau said.
The cars were previewed privately in September. HART officials say the feedback from that viewing was positive.
Honolulu's rail will be the first driverless system in the nation, HART says.
Free parking for the viewing event will be available at LCC.
Copyright 2017 Hawaii News Now. All rights reserved.