HFD kept busy with 30 weather-related calls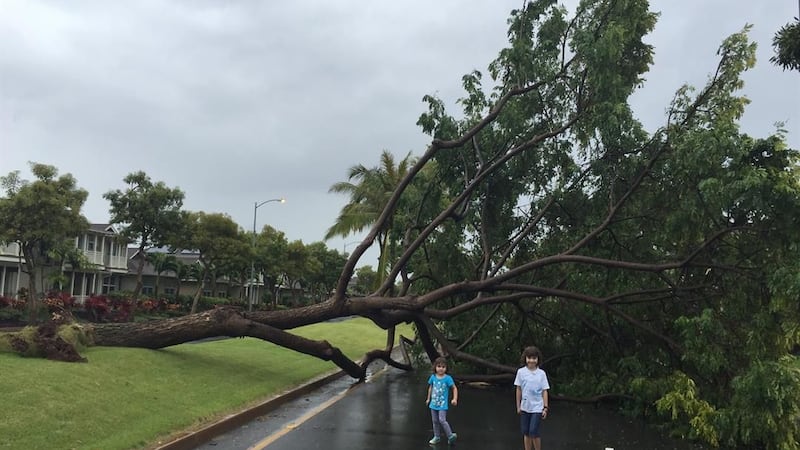 Published: Feb. 11, 2017 at 9:07 PM HST
|
Updated: Feb. 12, 2017 at 12:22 AM HST
HONOLULU (HawaiiNewsNow) - Honolulu firefighters dealt with damaged roofs, downed trees and other weather-related calls Saturday as heavy rains pounded Oahu.
As of 2:30 p.m., HFD had responded to two blown roofs, eight downed trees, three electrical-related calls and 17 instances of flooding in homes or other properties.
Flooding and ponding on roadways was seen islandwide.
A collapsed tent was also reported at Kapiolani Community College. Three minors were injured when the large tent collapsed around 11:45 a.m. HFD treated the three minors before transferring them to EMS.
The tent measured 40-by-100 feet.
No one else was injured in the collapse.
Copyright 2017 HawaiiNewsNow. All rights reserved.