Chang triumphs over Slom; all-Democratic Hawaii state Senate
Updated: Nov. 8, 2016 at 10:59 PM HST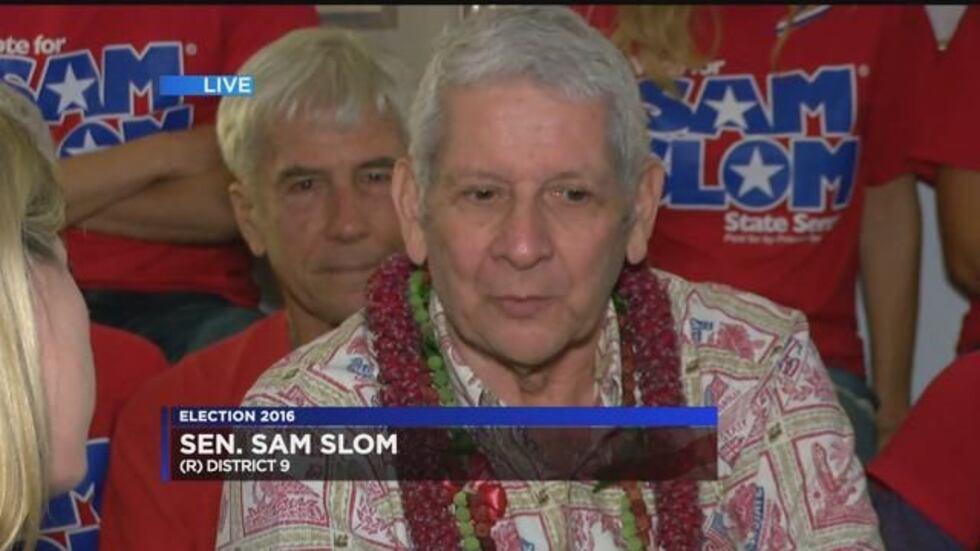 Hawaii has become the only state in the nation to have an all-Democrat legislative body.
Democrat Stanley Chang has won election to the state Senate, ousting Republican Sam Slom from the seat he held for 20 years.
Slom had been the lone Republican in the chamber until he was defeated Tuesday.
The last time a party held all the seats in any state Legislature was 1980.
Democrats also are holding on to the vast majority of seats in the Hawaii House of Representatives.
Hawaii has long been a Democratic stronghold. Democratic voters outnumbered Republicans 2-to-1 in the last presidential election.
Chang is a Harvard-educated lawyer and former city councilman. He says he's visited more than 15,000 homes in the district. He used a mobile app to track his progress.
Copyright 2016 The Associated Press. All rights reserved. This material may not be published, broadcast, rewritten or redistributed.