Weekends in jail for ex-Kauai police officer who stole $75K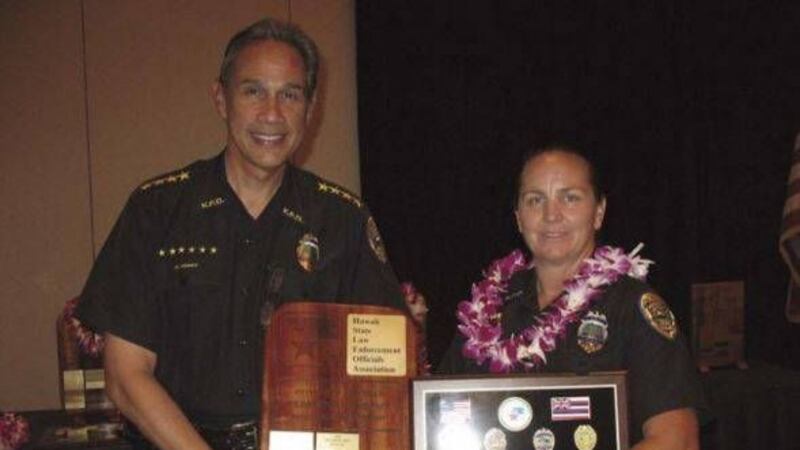 Published: Oct. 31, 2016 at 8:05 PM HST
|
Updated: Oct. 31, 2016 at 8:07 PM HST
By JENNIFER SINCO KELLEHER
Associated Press
HONOLULU (AP) - A former Kauai police lieutenant who stole $75,000 from the department must spend 60 weekend days in jail.
In imposing the sentence against Karen Kapua on Monday, U.S. District Judge J. Michael Seabright says it's one of the saddest and most difficult cases he's seen.
Kapua says she started stealing money in 2013 because her family was in debt. Her defense attorney says she wasn't in her right mind after the sudden death of her daughter in 2011 and other personal issues.
Assistant U.S. Attorney Lawrence Tong says he sympathizes but suffering loss isn't a get-out-of-jail-free card.
Kapua must start serving her 60-day sentence in January. She's expected to serve Fridays through Sundays at Honolulu Federal Detention Center.
She must also pay a $25,000 fine. She already repaid the stolen money.
Copyright 2016 The Associated Press. All rights reserved. This material may not be published, broadcast, rewritten or redistributed.