Prosecutors gather in Waikiki to crack down on sex trafficking
Published: Sep. 28, 2016 at 7:24 PM HST
|
Updated: Sep. 28, 2016 at 8:22 PM HST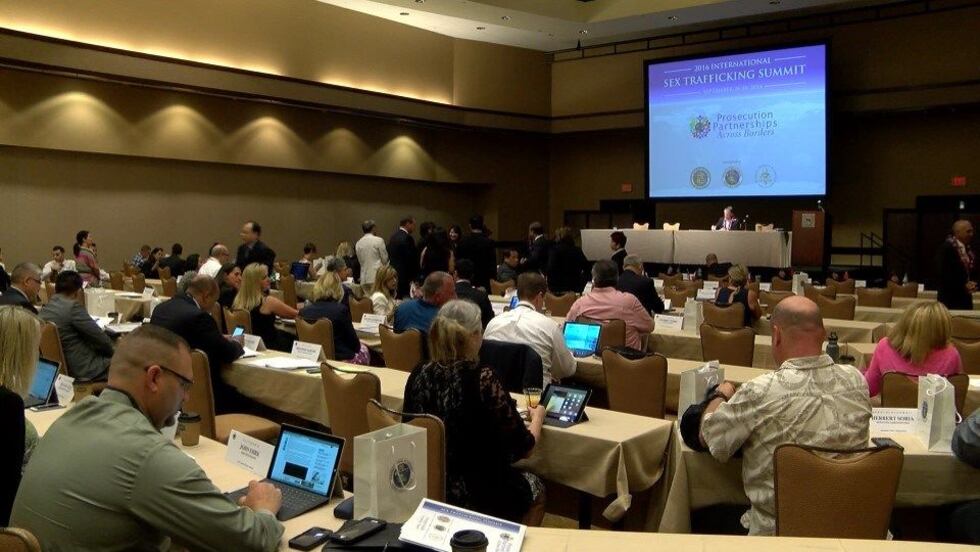 WAIKIKI (HawaiiNewsNow) - Every year in Hawaii, pimps rake in hundreds of millions of dollars exploiting their victims.
Sex trafficking happens at hotels, homes and with street prostitution, and authorities estimate the state has at least 100 brothels.
So it's fitting that those trying to stop sex trafficking have gathered in Hawaii, a place where it's a significant problem.
Scores of prosecutors and others from across the United States, Canada and more than a half dozen Asian countries are in Waikiki for the first-ever International Sex Trafficking summit. A top priority is making connections that could lead to breakthroughs on investigations.
Cyrus Vance, Manhattan district attorney, said part of the problem is that sex trafficking victims form a strong bond with their pimps.
"We've had trafficking cases where the victims they've been branded, bones broken, burned and they will testify on the witness stand that they have not been victimized," he said. "Typically the women who are in trafficking are abused. Often, they come from dysfunctional families and were thrown out of the house."
This year, Hawaii became the last state in the nation to formally ban sex trafficking.
Honolulu Prosecutor Keith Kaneshiro said between 5 and 10 sex trafficking cases come through the district courthouse every week.
He's also seeing more underage girls.
"A lot of juveniles that run away from home and end up on the street become prostitutes," he said, adding, "The prostitutes on the street here are local or from the mainland. The ones in the massage parlors are from Asia."
For decades, the law has treated these victims like criminals. But in cities around the world, that way of thinking has changed.
"Our approach from a prosecution's perspective now is much more sophisticated in terms of the scope of the organizations we're going after and much more human," Vance said. "We understand many of these young women who are prostituted are there because they have no way out."
Kaneshiro said one of the biggest hurdles in fighting these crimes is a lack of money.
"We need to get more resources in law enforcement dedicated to this problem," he said.
The summit runs through Friday at the Sheraton Waikiki.
In addition to sharing strategies for prosecuting sex trafficking cases, Kaneshiro hopes to form bonds with other prosecutor's offices so they can begin working together.
Copyright 2016 Hawaii News Now. All rights reserved.