Study: Polynesians likely introduced feral pigs to Hawaii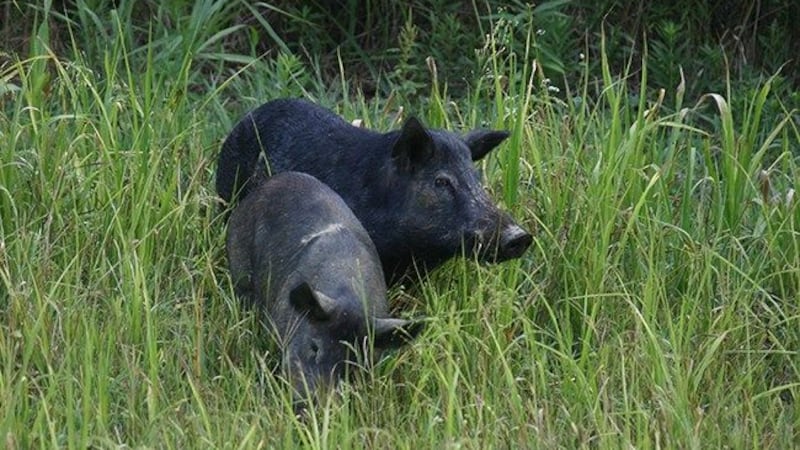 Published: Sep. 15, 2016 at 7:35 PM HST
HONOLULU (HawaiiNewsNow) - It's been widely believed that Hawaii's feral pigs were brought to the islands by Captain Cook.
But a group of researchers have determined that feral pigs have actually been in Hawaii much longer, and are probably descendants of the original pigs Polynesians brought to the islands as many as 800 years ago.
The team, led by a researcher from Texas A&M University, examined 57 feral hogs for the study. After analyzing genetic markers, they found that the pigs were almost certainly brought to Hawaii centuries ago by the Polynesians who eventually inhabited the islands.
Their research was published in the journal Royal Society Open Science.
Captain Cook "brought pigs, chickens and other animals with him," said Anna Linderholm, assistant professor of anthropology at Texas A&M, in a news release. "But our findings show that the wild hogs there today were introduced much earlier than his arrival, by hundreds of years at least. They likely came from European or Asian descent."
Feral pigs have become a significant problem in the islands. One of the biggest issues: The animals destroy crops and native plants.
But they're also much beloved, as  Linderholm points out.
"Their colorful island history and legends are embedded in the state's culture and many traditions," she said. "The lineage of these wild hogs is part of the state's rich past, so management of these wild hogs will take considerable thought and careful planning."
Copyright 2016 Hawaii News Now. All rights reserved.