Outgoing rail CEO ruffled feathers, struggled with cost overruns
Published: Aug. 18, 2016 at 2:53 PM HST
|
Updated: Aug. 19, 2016 at 3:15 PM HST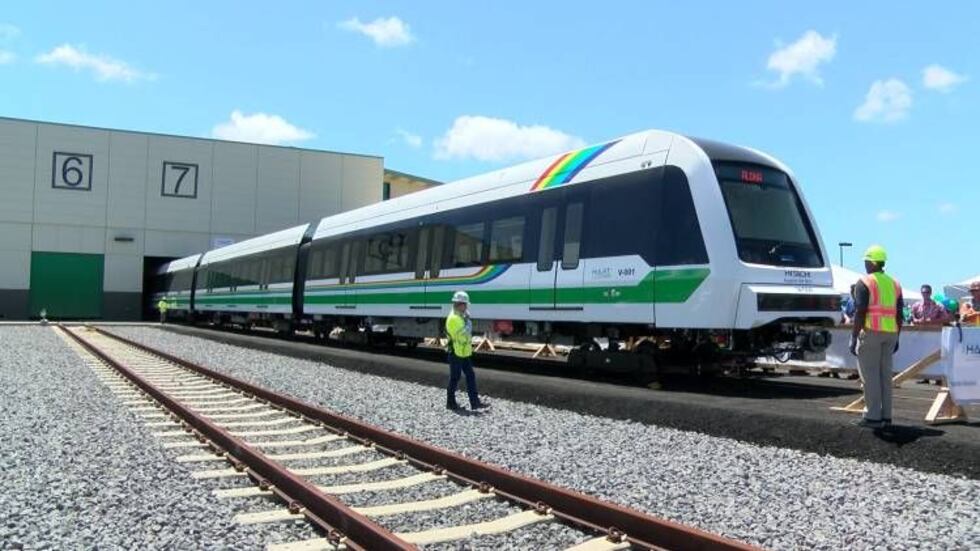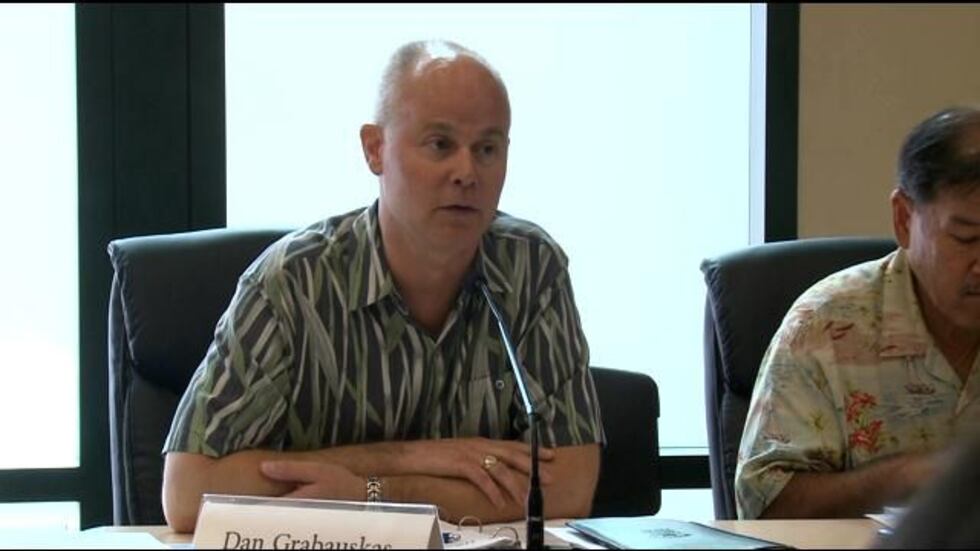 HONOLULU (HawaiiNewsNow) - During Dan Grabauskas' tenure as CEO of the Honolulu Authority for Rapid Transportation, the rail authority completed nine miles of the guideway, despite a year-long legal delay and massive cost overruns.
But what ultimately ended his tenure was his frayed relationships with the state Legislature and the City Council, which hold the purse strings to the project.
On Thursday, Grabauskas voluntarily resigned after more than four years at the helm, capping months of review of his performance by the HART board.
"This is a matter of us thinking, what is in the best interest of HART? What is the best interest of City and County of Honolulu and the project itself?" said HART Chairwoman Colleen Hanabusa.
Under a separation deal, Grabauskas will be paid for the next 60 days plus a year's salary, making his severance package worth $282,000.
His interim replacement, city Department of Transportation Service Director Mike Formby, will be paid $147,000. Formby resigned from HART's board to accept the position.
Hanabusa said Grabauskas is entitled to severance since he voluntarily resigned. The board could only withhold severance if he were terminated with cause.
"We're not here to say he's not entitled to the conditions of his contract," Hanabusa said.
In a statement, Grabauskas said, "By stepping aside today I hope to allow HART to move forward to ultimate success with fresh leadership."
Grabauskas' resignation comes four months after City Council Chairman Ernie Martin called on the CEO to step down in response to a scathing report by the city auditor.
Honolulu auditor Edwin Young said that HART's financial plans were not reliable, that cost projections lacked supporting documentation, and that it had no plans for operating and maintenance costs.
In the wake of the audit, HART Board Chairman Don Horner stepped down, though he defended HART's work. In contrast, Grabauskas sought to shoot down the audit's findings, calling the report a "joke" and its conclusions flawed.
Since then, however, cost projections have soared to the point that the rail project only has enough money to build to Middle Street and not all the way to Ala Moana Center.
But in the past several months, Grabauskas also frustrated his own board members by not providing them with enough information about the project.
That frustration was evident during HART's Aug. 8 board meeting, when Formby asked a staffer for a list of change orders from contractor Kiewit. Formby earlier expressed concern that he was hearing rumors in the business community and not from staff about a new batch of change orders from Kiewit.
"We have no concept of what's out there," Formby said.
Hanabusa said she expects HART's culture will improve under Formby.
"That's why Mike is almost a perfect fit right now for what we need because he knows exactly what the issues have been, he knows that the Legislature feels, he knows what the City Council feels," Hanabusa said.
Meanwhile, the beleaguered 20-mile rail project has emerged as a central issue in the Honolulu mayoral race, as construction costs soar. And challenger Charles Djou has suggested radical changes to the project in hopes of curtailing costs.
On Thursday, Djou sought to tie Grabauskas' failures to the Caldwell administration.
"Dan Grabauskas is a leading actor in the rail disaster," Djou said, adding that the CEO's resignation "is only a step in the right direction."
"It's not going to get the job done. That's only going to happen in November when we replace the mayor," Djou said.
Mayor Kirk Caldwell, meanwhile, sought to distance himself from Grabauskas, saying that HART is an independent entity, and its decisions are not politically-motivated.
The HART board has named a committee to find a permanent replacement for Grabauskas, but doesn't have a timetable for the search.
GRABAUSKAS' EMPLOYMENT AGREEMENT: