Biden in Honolulu to attend meetings, observe RIMPAC
Published: Jul. 12, 2016 at 9:10 PM HST
|
Updated: Jul. 15, 2016 at 3:16 AM HST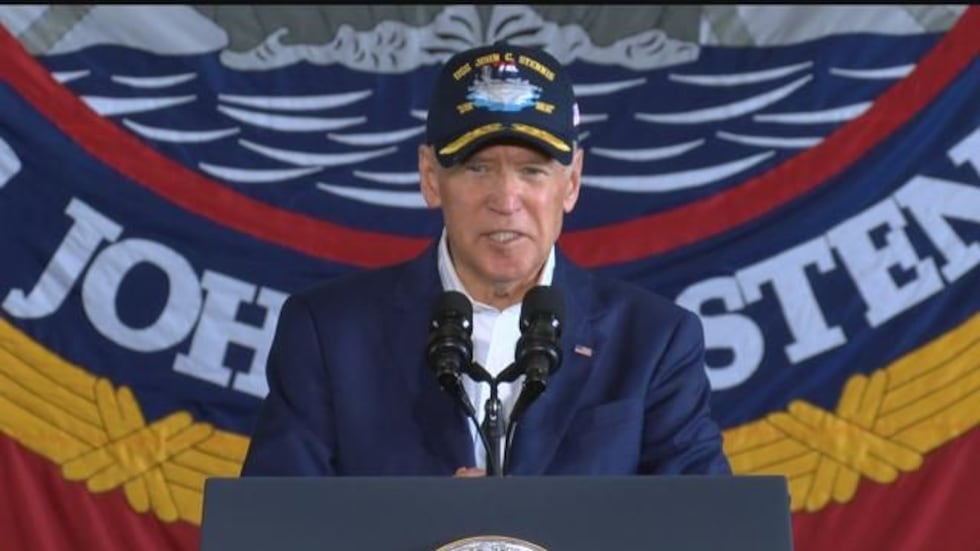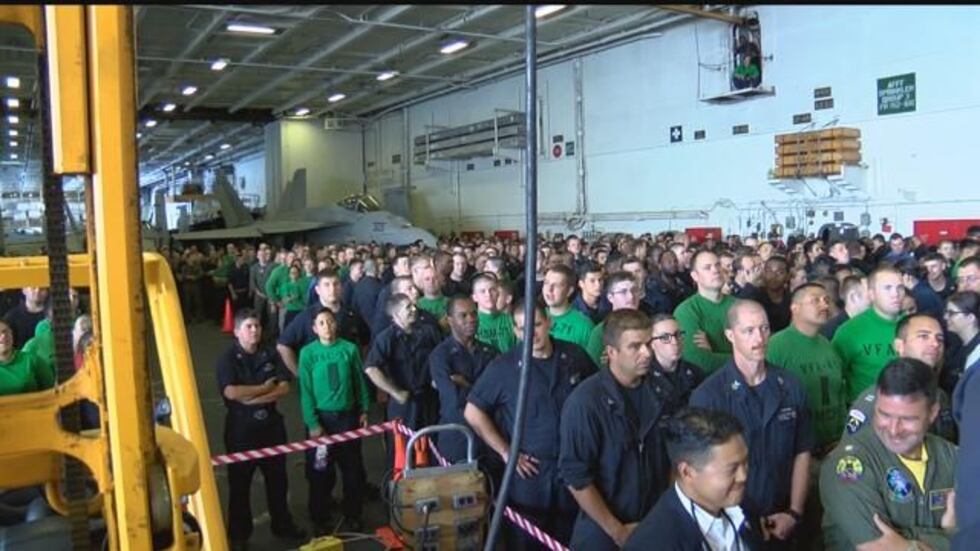 HONOLULU (HawaiiNewsNow) - Joking that it's a "terrible sacrifice to come to Hawaii," Vice President Joseph Biden launched into his quick stopover in the 50th state, joining high-ranking officials from the Republic of Korea and Japan.
He called those nations key partners in America's Pacific planning.  "All has changed and it's within our power, if we're smart at this inflection point, to actually bend history just a little bit, to steer it in a direction of greater peace, stability and prosperity," he said.
Biden's opening remarks at the Asia-Pacific Center for Security Studies focused on strength in numbers among Pacific powers to counter North Korea's aggression.  "There's no question that our tri-lateral capacity to defend against threats from North Korea now is stronger than ever among the three of us," he said.
Biden then was flown by Osprey aircraft 140 miles south of Oahu to the nuclear-powered supercarrier USS John C. Stennis for lunch and a look at the Rim of the Pacific military maritime exercises.  He told hundreds of sailors packed into an aircraft hangar about his late son Beau's service. He commended all U.S. service members for their sacrifice.  "You are the backbone and sinew of the United States of America. And that's not hyperbole," he said.
"I wish I could have gotten a little closer to him, maybe shook his hand. I think him coming out really shows the support the country has for us out here doing this," said Aviation Boatswain's Mate Aircraft Handler Korinne Reese.  "A lot of my sailors were very happy, surprised, anxious to see him. It was a good thing he came out," Aviation Structural Mechanic Jason Knopes said.
Biden last stopped in Hawaii in 2013 on his way back to Washington from Asia.  This time he's heading west on a trek across the Pacific.  He leaves tomorrow for meetings in Australia and New Zealand.
Copyright 2016 Hawaii News Now.  All rights reserved.