Uber drivers risking fines to pick up customers at airport
Published: Jul. 7, 2016 at 10:11 PM HST
|
Updated: Jul. 7, 2016 at 10:12 PM HST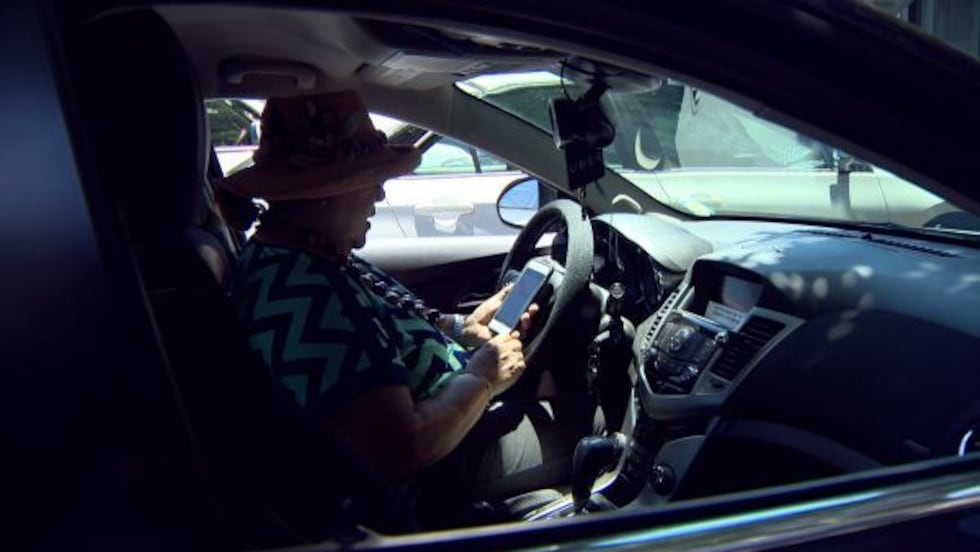 HONOLULU (HawaiiNewsNow) - Uber driver Lynn Vasquez calls herself an "ambassador of aloha on wheels."
She picks up customers from Honolulu International Airport, but only if they meet her off airport property.
"There are customers that walk out of the terminal area or the airport area and request from McDonald's or outside of that area or by that hotel, and I will pick them up by the bus stop," she said.
Vasquez is one of many Uber drivers trying to navigate state rules around airport pick-ups.
Recently, Uber unblocked the airport area on its smart phone application. It enables customers to request airport pick-ups, even though the state forbids ride-sharing drivers from picking up customers at the airport unless they have a state permit.
Despite a $500 fine, many Uber drivers are taking the risk.
"So a driver basically has to make a very tough call, do you not accept the request, which hurts your rating? Do you accept the request and explain to them that they can't be at the airport to get picked up? Or do you try to sneak through?" tech observer Ryan Ozawa said.
In the first five months of this year, Honolulu Airport security cited ride sharing drivers from Uber and Lyft 15 times for conducting business in a non-designated area and 27 times for not having a permit.
Vasquez said drivers who ignore the law are playing with fire.
"If the state says, 'No!' and you can pay $500 to $1,000 then that's your kuleana. You're going to pay it. It's up to you. I can't afford that," she said.
Ozawa added, "I know that the mentors who train drivers tell them explicitly that they shouldn't pick up at the airport. But they also get calls that they did get caught."
Some ride-sharing experts estimate more than 3,000 people drive for Uber in Hawaii. Vasquez hopes the state will eventually allow ride-sharing companies to access curbside customers at the airport so she can pick up more business.
Copyright 2016 Hawaii News Now. All rights reserved.