German reality TV star charged with harassment after scuffle at Honolulu airport
Published: Jun. 2, 2016 at 2:27 AM HST
|
Updated: Jun. 2, 2016 at 4:14 AM HST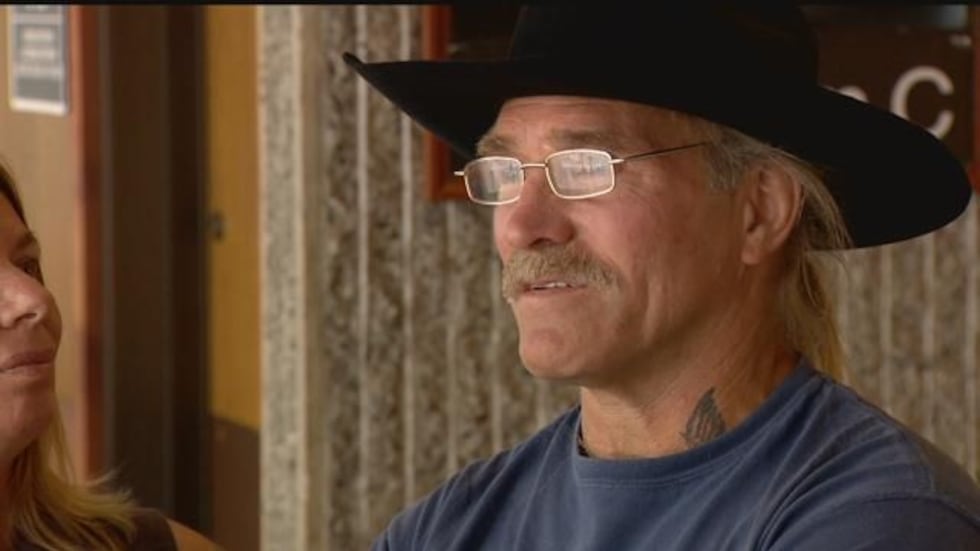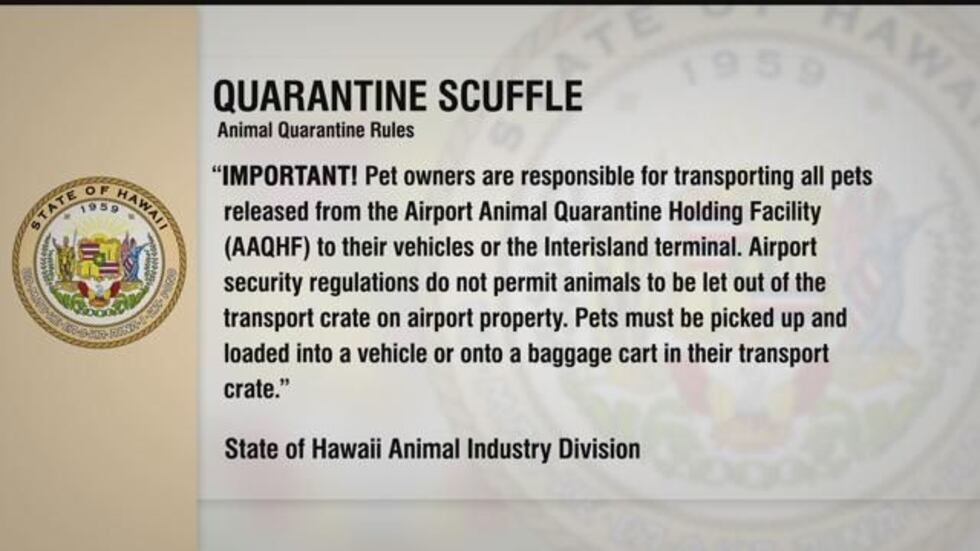 HONOLULU (HawaiiNewsNow) - A disagreement over a dog has landed a reality TV star in court.
Konrad Reimann is a celebrity in Germany and he has been charged with harassment after a dispute with a state worker at the Honolulu International Airport last year.
"First time I don't understand what is harassment…and I asked my wife, 'What is that? And she said, 'Violation or something. Maybe you hurt somebody?' No!" said Mr. Reimann.
The Reimann family may be famous in Germany, but at the Honolulu airport last December they were just another couple moving to Hawaii...with a very big dog.
An airport worker was determined to keep that dog in its crate and there was a scuffle. Now Mr. Reimann is fighting that harassment charge.
Despite the cameras following them nearly everywhere, they missed part of the scuffle. Reimann is accused of elbowing that state worker in the face, but he denies that. His lawyer said this is really a case about common sense.
"This particular person in animal quarantine exercised appalling judgment and Mr. Kaneshiro's office exercised even more appalling judgment by prosecuting this, sending a message to the world that you're not welcomed here with your animals," said Reimann's attorney Earle Partington.
The Reimann's moved to Oahu on December 2nd and brought their 125-pound Great Dane named Phoebie with them. Their production crew tagged along to capture the moment.
The only way to transport the six-year-old, fully grown canine was a giant 175-pound wooden crate.  But quarantine workers told Reimann he needed to carry the 300-pound load onto his truck, which Reimann said was impossible.
They said the camera crew stopped rolling during part of the scuffle and Reimann was later slapped with a harassment charge. They were stunned.
"Yeah their hands touched at one point when she tried to close the lock and he tried to open the lock, so their hands touched for one second, but that was it. Nobody got hurt," said Konrad's wife Manuela.
Animal Quarantine rules state: "Pet owners are responsible for transporting all pets released from the Airport Animal Quarantine Holding Facility (AAQHF) to their vehicles or the Interisland terminal. Airport security regulations do not permit animals to be let out of the transport crate on airport property. Pets must be picked up and loaded into a vehicle or onto a baggage cart in their transport crate."
Mr. Reimann said he doesn't understand what he did wrong.
"You can already see this on our tape that nothing happened, absolutely nothing. So why somebody do this to me? I'm not a bad person."
The Reimann's are trying to establish citizenship here and fear a conviction could affect that.
The Department of Agriculture declined to comment.
Trial is rescheduled for July 13th.
Copyright 2016 Hawaii News Now.  All rights reserved.