New study finds tiger sharks favor waters off Maui
Published: May. 19, 2016 at 8:33 PM HST
|
Updated: May. 19, 2016 at 9:33 PM HST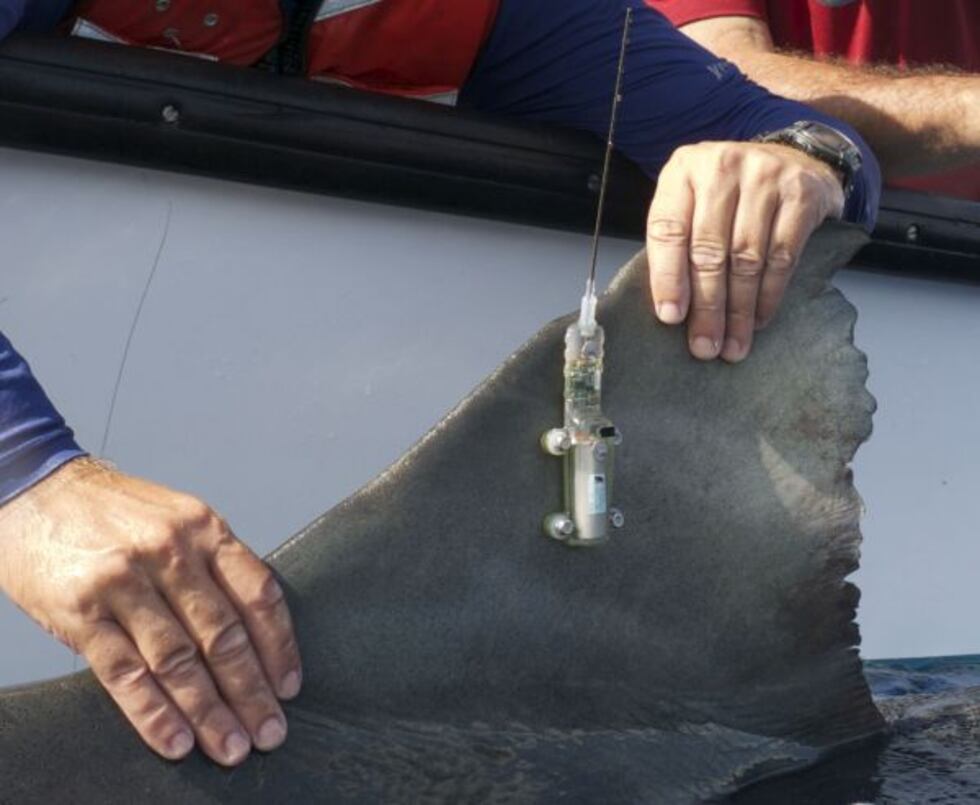 MANOA, OAHU (HawaiiNewsNow) - Over the last 20 years, Maui has had almost double the number of shark bites compared to any other Hawaiian island.
That's no coincidence.
A new, state-funded study has concluded tiger sharks favor waters off some of Maui's most popular beaches.
Researchers tagged sharks off Hawaii to track their movements and found tiger sharks congregate in an insular seafloor shelf that extends from Maui's shoreline to a depth of 600 feet.
The so-called Maui Nui shelf has "a wide variety of organisms that are natural prey items for tiger sharks," said lead study author Carl Meyer, who's with the Hawaii Institute of Marine Biology at the University of Hawaii.
Researchers tagged 41 sharks for the two-year, $186,000 study, and used satellite transmitters and acoustic monitors to track their behaviors.
Other findings of the study include:
style="margin-bottom: 0.0001pt;">Sharks are active throughout the day, not just at dawn and dusk, a commonly-held notion. In fact, Meyer said 70 percent of bites off Maui happened between 9 a.m. and 4 p.m.

style="margin-bottom: 0.0001pt;">Sharks tagged off Maui tended to stay there, while sharks tagged off Oahu migrated to Maui in the winter, during peak mating season.

style="margin-bottom: 0.0001pt;">Shark culling doesn't decrease or eliminate shark attacks.
The state Department of Land and Natural Resources requested the study, after a spike in shark bites off Hawaii from 2012 to 2014.
Over those years, Maui experienced more shark bites than in any previous year since records began.
Despite the findings on the Maui Nui shelf, researchers said they couldn't make any conclusions on why the number of shark attacks spiked. (A number of factors could be involved, including more people in the water.)
The researchers suggested mitigating shark bite risk by raising public awareness about the presence of tiger sharks in Hawaii waters.
"Efforts are currently underway to inform and educate people about the risks of ocean drownings in Hawaii," the study said. "These efforts could be expanded to include shark bite facts. A well-informed public can make their own decisions on ocean use."
To get more information on the study and to track tagged shark movements, visit the Pacific Islands Ocean Observing System.
SHARKS STUDY:
Copyright 2016 Hawaii News Now. All rights reserved.