San Jose police department hopes $84K salary lures applicants from Hawaii
Published: May. 18, 2016 at 7:53 PM HST
|
Updated: May. 18, 2016 at 11:34 PM HST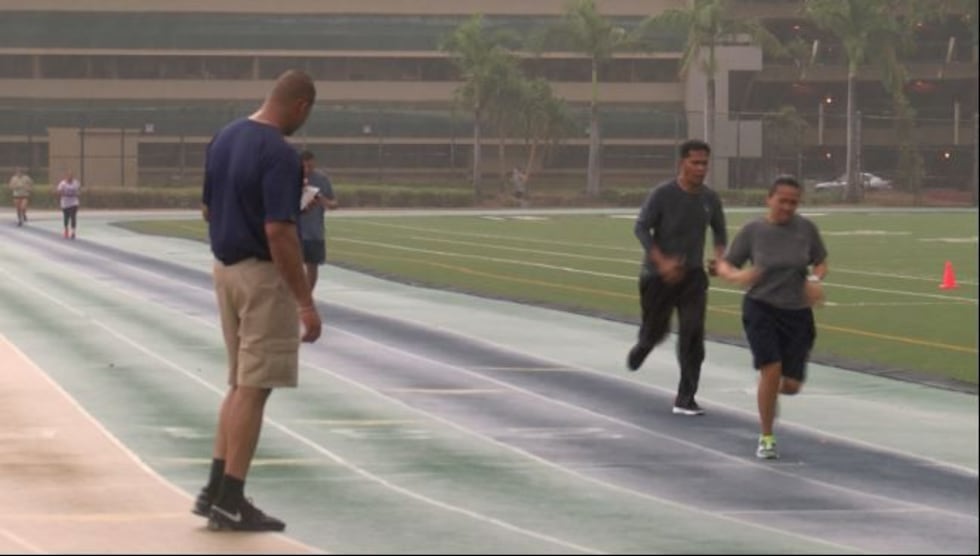 HONOLULU (HawaiiNewsNow) - A California police department is recruiting in Honolulu and they have a very attractive offer.
Starting salary for police officers in San Jose is about $25,000 more than for Honolulu Police Department rookies.
San Jose Police Department Lt. Heather Randol says the recruitment trip is geared toward members of the military and recent college graduates. They're hoping the $84,000 starting salary can help convince them to move.
"It's beautiful here and we get it, but we know there are people who are looking to move or some that want to get into law enforcement and want to have a competitive salary," she said.
At a job fair Wednesday at the Neal Blaisdell Center, SJPD was taking applications.
One man applied for his cousin. "It's really expensive here for him, and it's cheaper up there, so it'd be better off for him to go there," he said.
(Worth noting: San Jose's cost of living might be a bit lower than Honolulu's, but not by much.)
The SJPD team is here for a week. They have recruited in Hawaii before, but this is the first time the team brought all the initial tests with them.
"We understand that it's not easy for applicants to fly back and forth to do the testing so we're coming out here to bring it to them," Randol said.
At the University of Hawaii, the SJPD team was conducting physical assessments, making the applicants run and climb a wall.
Near Pearl Harbor and Kaneohe, they were doing interviews.
Sixty people have applied, but after the tests and interviews, about half will either drop out or be cut.
The police department hopes to leave Hawaii with at least 30 potential police officers.
Copyright 2016 Hawaii News Now. All rights reserved.