Future of one of Oahu's biggest power plants in limbo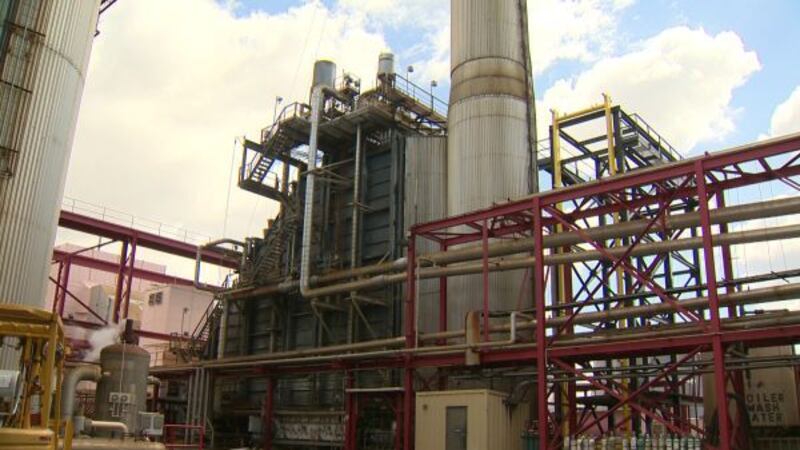 Published: May. 9, 2016 at 9:16 PM HST
|
Updated: May. 9, 2016 at 9:33 PM HST
KALAELOA (HawaiiNewsNow) - One of Oahu's biggest power plants says its future is uncertain because its contract with Hawaiian Electric Company is almost up.
Kalaeloa Partners power plant produces 20 percent of Oahu's electricity.
"We are by default the most efficient power plant on the island," general manager Hans "Ruedi" Tobler said.
But time is running out on a 25-year power purchase agreement between Kalaeloa Partners and HECO. The utility buys all the energy the plant generates.
"Our goal is to continue to be ready to produce and run," Tobler said. "We believe this plant must continue to run in the future regardless of what the contract is between the two parties."
The contract with HECO ends May 23, and the parties haven't settled on a new one. The power plant is 25 years old and needs expensive updating. That's hard to do without a long-term agreement.
Henry Curtis, of environmental group Life of the Land, said the two entities have been negotiating since 2011.
Kalaeloa Partners is one of a number of independent power producers working with HECO. The utility buys up to 208 megawatts of power a day from the power plant.
"It's important that independent power producers produce more and more of the power and that HECO shifts away from generation into just a transmission and distribution company," Curtis said.
In a statement, HECO spokesman Darren Pai said the utility continues to negotiate with Kalaeloa Partners.
"The current contract continues while we are in ongoing negotiations. Kalaeloa will continue to operate under the current contract if we cannot reach an agreement by then. Kalaeloa has been a good partner, helping us meet our customers' energy needs," he said. "They help provide reliable, consistent power, which is essential as we integrate increasing amounts of renewable energy."
The arrangement can go forward on a month-to-month basis until a new agreement is reached or they settle on an amendment to the present contract.
"So far we're still talking but we have not had too much success," Tobler said.
Curtis suspected the two parties would up for a month-to-month arrangement in the short-run.
Kalaeloa Partners serves a dual purpose. It burns fuel it receives from a refinery next door and sends the steam back to the refinery to supply half the power it needs to function.
"We can very quickly compensate for the lack of load or reduce load when the sun shines again," Tobler said.
A new deal with HECO would be subject to approval by the Public Utilities Commission.
Copyright 2016 Hawaii News Now. All rights reserved.