Relief! Hawaii schools to get $100M to cool classrooms
Published: Apr. 29, 2016 at 11:09 PM HST
|
Updated: Apr. 30, 2016 at 1:05 AM HST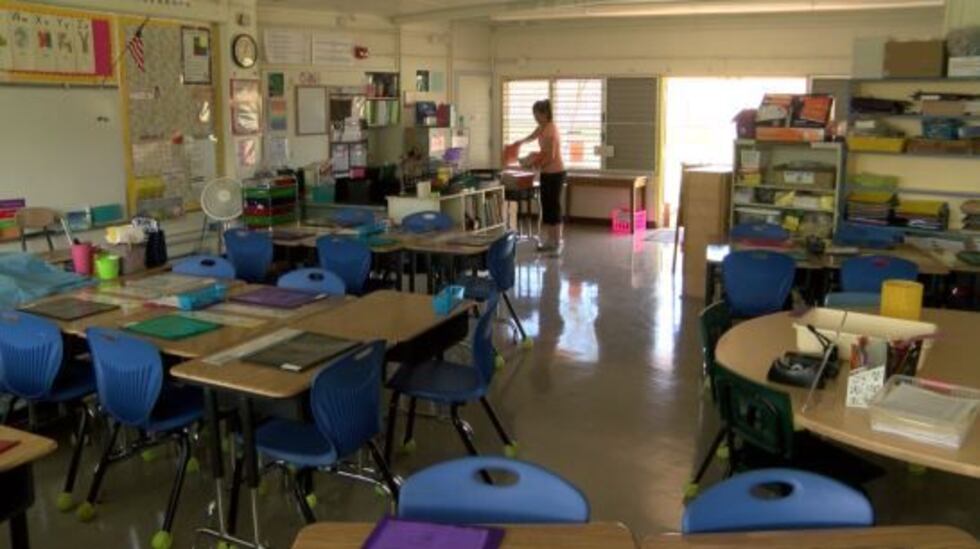 HONOLULU (HawaiiNewsNow) - With the hot months ahead, here's good news for Hawaii's public schoolchildren: House and Senate leadership agreed Friday to spend $100 million to cool public school classrooms.
The issue was a major legislative priority for Gov. David Ige, as laid out in his State of the State address.
The money will come from the general fund, but with several stipulations.
While lawmakers say their top concern is to cool classrooms and improve students' learning environments, they say it has to be done in a way that will also move the state toward its long-term renewable energy goals.
"The Department of Education spends nearly $50 million a year on electricity and what we've found in schools that are converted to full air conditioning is that electric bill can sometimes double," said state Rep. Chris Lee (D - Kailua, Waimanalo).
"What we want to do is make sure that we're responsible with the money going forward. So we'll cool our schools, but at the same time balance that with energy efficiencies, LED lights and other things to reduce electric costs."
Lawmakers say the intention is to convert schools into energy net-zero campuses through the use of solar panels and other other heat abatement techniques, essentially creating green schools that produce as much renewable energy as they consume.
The $100 million will be spent on ceiling fans, solar-powered vents and air conditioning, with the hottest classrooms receiving first priority.
"Today was a huge victory for students across the state who will finally be able to focus on their learning rather than the heat," said Hawaii State Teachers Association President Corey Rosenlee. "We are so grateful that lawmakers are helping to improve the learning environment for students across the state by cooling these classrooms.
"This money is going to allow us to experiment and bring the cost of air conditioning classrooms down," Rosenlee said, pointing to the example of two elementary schools on Molokai that converted quickly and affordably to air conditioning using solar technology this spring.
As of mid-April, the DOE reported about 37 percent of its 11,820 classrooms have air conditioning.
Copyright 2016 Hawaii News Now. All rights reserved.