EXCLUSIVE: 15 deputy sheriffs headed to class because they lack initial law enforcement training
Published: Apr. 7, 2016 at 10:20 PM HST
|
Updated: Apr. 8, 2016 at 3:44 PM HST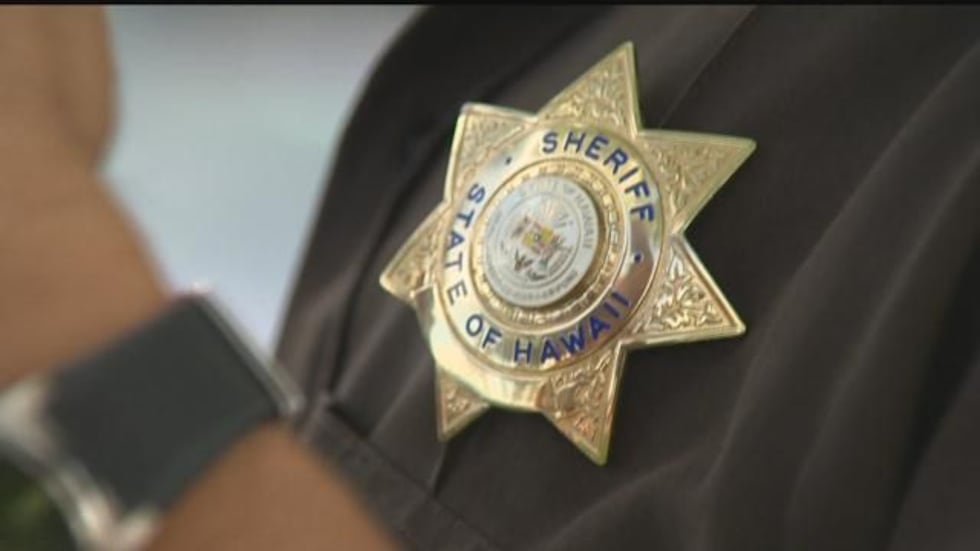 HONOLULU (HawaiiNewsNow) - About 15 state deputy sheriffs, including several top-ranking officials, are headed to class Monday because they never went through initial law enforcement training when they joined the department more than two decades ago, state officials said Thursday.
Among those who lack law enforcement training, according to sources:
The state's first deputy sheriff, the no. 2 person who is in charge of more than 300 deputies statewide.

The deputy sheriff in charge of the governor's security detail.

The deputy sheriff who oversees sheriffs' patrols at the state Capitol.
"These employees are great employees, they have a wealth of experience, many years of experience, including additional training," said Shawn Tsuha, the state's deputy director for law enforcement "We're just looking at what the standard is and how we want to bring everybody up to one standard.
"We will be held liable because we didn't provide that training. So it's a failure to train, and that's the reason why we're doing it."
Starting Monday, those 15 senior deputies begin a shortened version of the sheriffs' academy: one month of training instead of the six months new recruits get these days.
So how did this happen?
Tsuha said when the state Department of Public Safety was created in 1990, some employees, including Capitol security guards, were grandfathered in as deputy sheriffs even though they'd never gone through basic training.
"We absorbed several law enforcement functions and personnel from different departments and so these different organizations had different standards of training," Tsuha said.
Some of them came from the attorney general's office and the harbor patrol division, Tsuha said.
Over more than 20 years, they have since risen through the ranks to become watch commanders and investigators, some of them working in internal affairs, sources said.
State Sen. Will Espero, vice chairman of the Senate Public Safety Committee, said he was glad to see the training was finally happening.
"It's taken a little too long but I'm happy to see that we're at this point," he said.
Sources in the sheriffs division told Hawaii News Now the lack of training shows -- in how cases are handled and whether they move forward.
The sources said because high level officials lack basic training, some cases get fouled up because those officials were never properly trained in Hawaii laws, search and seizure procedures or rules of evidence.
One veteran sheriffs deputy who refused to be identified for fear of retaliation also said, "They discourage guys from making cases because they don't know how to handle them."
Espero said he's heard those complaints.
"Speaking with management, they assured me that they were going to look into better and more training," he said.
Initially, the state identified 27 deputies who never went through training, but 12 of them managed to show they had extra training and have been excused from the class, Tsuha said.
The training comes as the state seeks accreditation from a national law enforcement group called The Commission on Accreditation for Law Enforcement, which requires all law enforcement officers to have gone through basic academy training.
Copyright 2016 HawaiiNewsNow.  All rights reserved.