Experts: State faces worsening shortage of primary care doctors
Published: Mar. 28, 2016 at 8:43 PM HST
|
Updated: Mar. 28, 2016 at 10:41 PM HST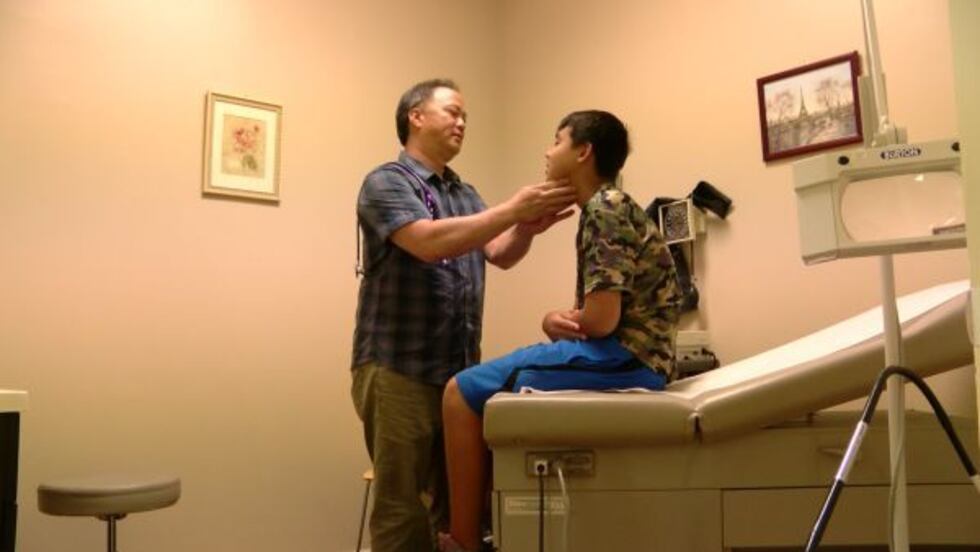 MANOA, OAHU (HawaiiNewsNow) - Dr. Kenneth Kau works full-time at his private practice, and he's barely making it.
"We're living month-to-month right now," Kau said.
That's the reality for many primary care doctors in Hawaii, who say a host of factors make caring for patients in Hawaii an expensive proposition.
Officials estimate that there's a shortage of about 700 doctors statewide.
Among the issues contributing to the problem:
Low reimbursement rates coupled with cumbersome paperwork required to get paid.

High overhead expenses for rent and utilities, which are always going up.

The state's overall high cost of living, which means physicians' salaries don't go as far.
The problems are driving many younger doctors to move to the mainland. And that's given Hawaii one of the oldest workforces of doctors in the nation.
"We will have more attrition before we begin to catch up," said Jerris Hedges, dean the John A. Burns School of Medicine.
The problem comes as Hawaii's population ages. An older population is expected will mean higher demand for physician care, which means the doctor shortage is expected to grow more acute in coming years.
A 2015 report to the state Legislature estimated that the shortage of doctors could grow to 800 by 2020 under a "best-case scenario."
Hedges added that the medical school can't fill all available seats, even though it tries to entice Hawaii students by offering them first preference to stay in the islands.
"But even with that there's still a significant financial draw to take our trainees away from Hawaii," he said.
The medical school is trying to make a dent in the doctor shortage by encouraging physicians to partner up so they have a better chance to survive financially.
"We are trying to build larger practices that share the administrative overhead and allow doctors to spend more time doing what they like to do, which is spending time with the patients," he said.
Two other doctors had been helping Kau split the cost for his Manoa offices. But they moved out. He isn't at the quitting point, but he has had to adjust his business model.
"As a private practice doctor, I've stopped taking on any new Medicaid patients because it's just too hard for me," he said.
Meanwhile, two measures aimed at helping doctors stay in the islands have died at the state Legislature.
One would have helped new doctors repay student loans. The other address the critical need for more primary care physicians on the Neighbor Islands.
Copyright 2016 Hawaii News Now. All rights reserved.