Officer convicted of selling stolen cars to testify against fellow cop
Published: Mar. 15, 2016 at 11:01 PM HST
|
Updated: Mar. 16, 2016 at 7:24 PM HST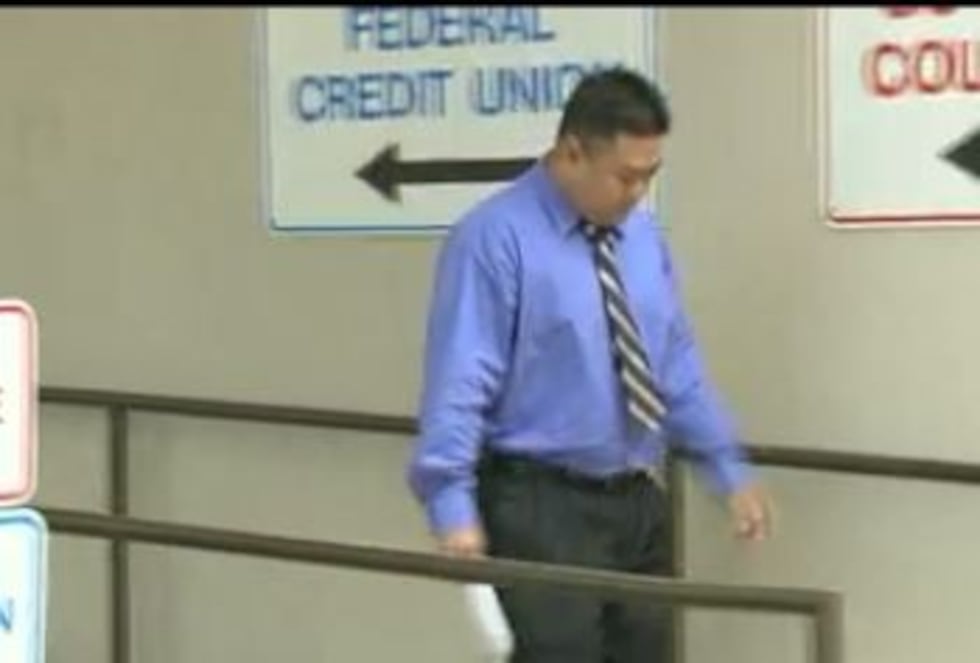 HONOLULU (HawaiiNewsNow) - A former police officer convicted for selling stolen cars is set to testify against a current one in a federal trial underway.
Motorcycle officer Landon Rudolfo, who has been on restricted duty for almost two years, is accused of buying a stolen Toyota 4Runner and then selling it.
His attorney says Rudolfo didn't know the SUV was stolen or that its vehicle identification number had been altered.
But the person who altered it, former police officer Roddy Tsunezumi is set to testify against Rudolfo as part of a plea deal.
Tsunezumi was buying junked cars at auction, and then had  career criminal Jeremy Javillo steal similar cars so they could switch the VIN. That allowed them to sell the stolen cars.
The two did this multiple times before being caught when the FBI set them up with a pickup truck.
Both Javillo and Tsunezumi were sentenced last year to 33 months in federal prison.
Tsunezumi's credibility will be an issue when he testifies.
He wasn't just convicted of the auto theft scheme. He was also convicted of ordering a Honolulu bar owner to pay thousands of dollars for protection.
In addition, Tsunezumi admitted to being a bookie for an online gambling site for more than a year and a half.
Court documents show he "estimated that he collected a total of approximately $100,000" for the website in that time, and would have made his cut $20,000.
He was doing all this while serving for the Honolulu Police Department.
Rudolfo's attorney plans to tear apart Tsunezumi's credibility when he testifies in the case, which is expected to last a week.
Copyright 2016 Hawaii News Now. All rights reserved.