Legendary Hawaiian pro wrestler, announcer dies at 92
Published: Mar. 7, 2016 at 10:56 PM HST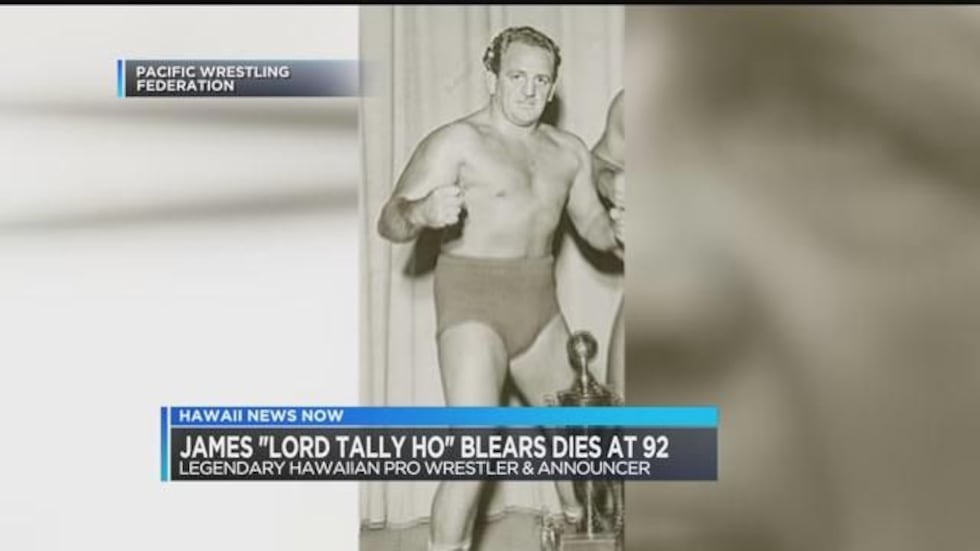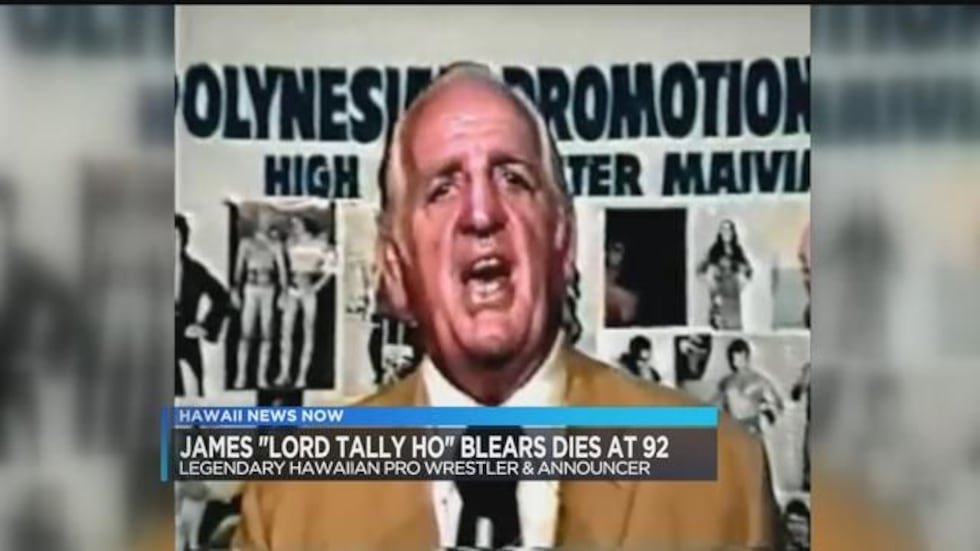 HONOLULU (HawaiiNewsNow) - A legend in the world of professional wrestling here in the islands has passed away.
James "Lord Tally Ho" Blears died last Thursday at Kuakini Medical Center.
Blears was a wrestler and a wrestling announcer on KGMB for many years.
He was also a war hero, having been captured by the Japanese in World War II before escaping and swimming to safety.
Blears also appeared in the "Endless Summer Surf" movie in the late '60's.
"Lord Blears was my best friend and partner in business for many years in Hawaii," Ed Francis said. "We made some amazing memories together. I would say, 'What are we gonna do next week at the HIC, Lordy?' and he always had an answer. He was a war hero, showman and great gentleman. And I just know that he's planning the next main event right now. My love to his family. See you again, my friend."
He was 92 years old.
Copyright 2016 Hawaii News Now. All rights reserved.