Lifeguards say longer shifts would help save more lives
Published: Feb. 29, 2016 at 10:33 PM HST
|
Updated: Feb. 29, 2016 at 10:53 PM HST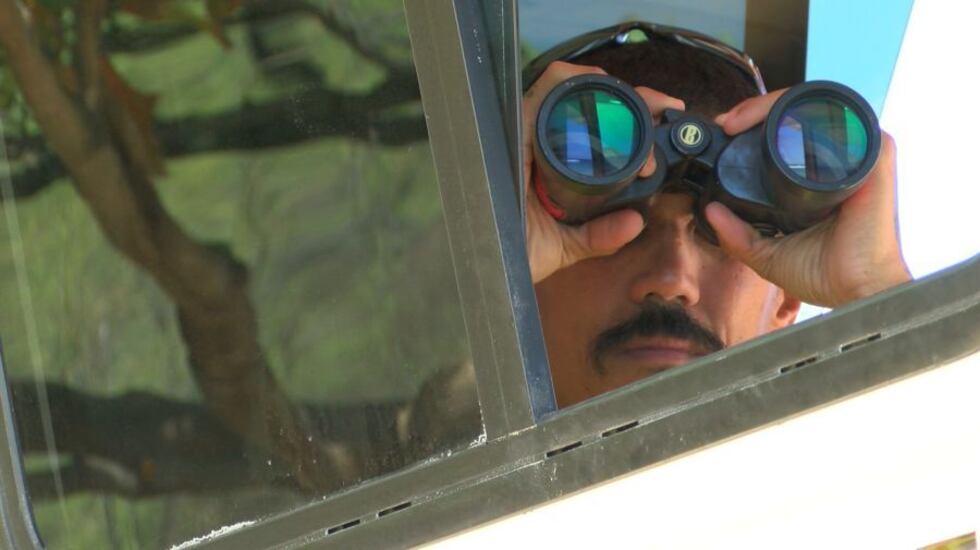 HONOLULU (HawaiiNewsNow) - There are 200 miles of coastline on O'ahu, but only 8 hours of Ocean Safety protection each day for the thousands who hit the beach.
"People come out when the sun is up. People leave the beach even after dark. Things happen before the lifeguards get to the beach and things happen
after the lifeguards leave the beach," said Brian Keaulana of Hawaiian Water Patrol, a former Ocean Safety lifeguard.
Lifeguards say the shift that makes the most sense for keeping visitors and residents safe is from sunup to sundown. Right now, Ocean Safety employees generally work from 9 a.m. to 5:30 p.m. So when hundreds of people are sticking around each night for the sunset, lifeguards are heading home -- leaving their 41 towers unmanned for the rest of the day.
"It's a hard thing for a lifeguard to leave the beach when the waves are big and you have that feeling," said Keaulana.
Lifeguards say their greatest fear is that someone will need them when they're not there.
"It's not if it's going to happen. It's when it's going to happen," said Craig Davidson, a lifeguard who retired after 24 years with Ocean Safety.
The nightmare became a reality at Waimea Bay on January 24. A 53-year-old visitor ran into trouble right before 6 p.m. As fire crews arrived at the
scene, the man was being pulled from the water by other beach goers. Lifeguards had left just minutes earlier.
"We mourn drownings harder then any other group besides the families involved," wrote one lifeguard on his Instagram account after learning about the tragedy. "Fires don't only happen between 9-5:30 p.m. and neither do drownings".
Drownings are the fifth most common cause of death in Hawai'i and officials say it's one of the most preventable.
"Everyone who walks on our sand, everyone who swims in the ocean -- becomes part of our family, becomes part of our responsibility," explained Keaulana.
Lifeguards have been advocating for years to change their schedules from five 8 hour shifts to four 10 hour shifts, so that they can be on the beach at the same time everyone else is.
"It's always a struggle when you go home and you hear the fire truck or you hear the ambulance or you hear some kind of siren. You're like, 'Is that somebody drowning?'" described Davidson.
Ocean Safety officials say they're looking at options to extend lifeguard's hours, which would require additional funding and staffing.
In a statement provided to Hawaii News Now, Honolulu Emergency Services Director Mark Rigg said: "We do extend hours during high surf or for events that attract large numbers of people (example: The Eddie). The well-being of our beachgoers is Ocean Safety's number one priority and we believe having lifeguards on duty is the best way to keep people safe."
Ocean Safety has 170 full-time employees and 40 part-time employees.
Councilwoman Kym Pine has introduced a resolution, which the Honolulu City Council will vote on Tuesday, to seek the necessary funding to extend lifeguards hours by 2017.
"Of course we need more lifeguards. Of course we need more equipment, but what we need is more time," said Keaulana.
Copyright 2016 Hawaii News Now. All rights reserved.