Air tour group says floats on choppers save lives
Published: Feb. 19, 2016 at 9:22 PM HST
|
Updated: Feb. 19, 2016 at 11:32 PM HST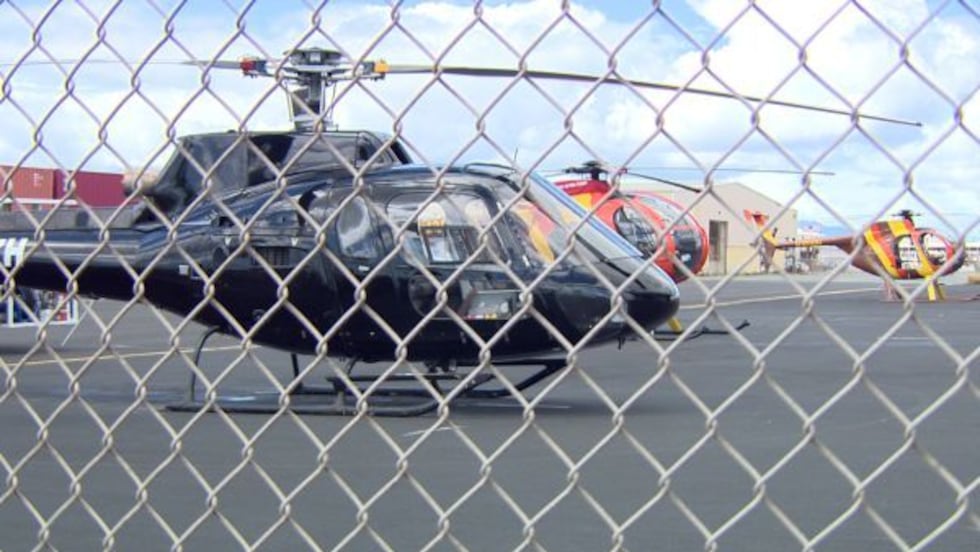 HONOLULU (HawaiiNewsNow) - The helicopter that crashed Thursday in Pearl Harbor did not have floats on its skids, something that's required of tour companies that are members of a national volunteer air tour safety group.
Genesis Aviation is not a member of Tour Operators Program of Safety, which its members to have floats on any tour choppers that fly over the water.
"You're required to have floats on your aircraft which would buy you that extra time and save the lives of your passengers and crew," said Jen Boyer, executive director of TOPS.
The helicopter that crashed also had its doors off for a tour, something the national group does not allow for its member companies.
"Just being in the helicopter and seeing this breathtaking scenery is exciting on its own and there's no need to present a thrill ride, doors off," Boyer said.
The air tour safety group has 12 member companies across the country that operate in numerous states and require tougher safety measures than the FAA, Boyer said. For example, pilots working for air tour companies who are members of TOPS must have at least 1,000 hours of experience, which is twice what's required for FAA-certificated tour operators.
"We take it a step further where they're required to have their own safety program, and a designated safety manager. You have to have at least a mile visibility. You can't do any of those steep turns and kind of give a sense of a thrill ride," Boyer said.
The three Hawaii companies that are TOPS members -- with the stricter safety requirements that undergo annual safety audits -- are Blue Hawaiian Helicopters, Sunshine Helicopters and Hawaii Helicopters.
In 2012, a fourth Hawaii air tour company, Makani Kai Helicopters, gained accreditation by the International Standard for Business Aircraft Operations, the first such company with such an accreditation in the country at the time, Makani Kai said.
Makani Kai said the accreditation requires higher safety standards, including a safety management system, a safety manager, and quarterly safety meetings.
While weather didn't appear to be a factor in Thursday's crash, it has a big effect on pilots.
And that's why tour operators are asking the FAA to install a network of weather cameras in Hawaii, similar to what's been done in Alaska, with real-time online viewing of weather conditions 24 hours a day.
"Having those cameras up there so people can plan their flights and know exactly what's going on out there is invaluable to not just tour operators but any aviation in Hawaii," Boyer said.
An FAA spokesman said it's still evaluating the potential of installing weather cams across the state.
Copyright 2016 Hawaii News Now. All rights reserved.