EXCLUSIVE: Hawaii priest abuse settlements could cost $20M, but insurance company refuses to pay
Published: Feb. 2, 2016 at 10:49 PM HST
|
Updated: Feb. 2, 2016 at 11:43 PM HST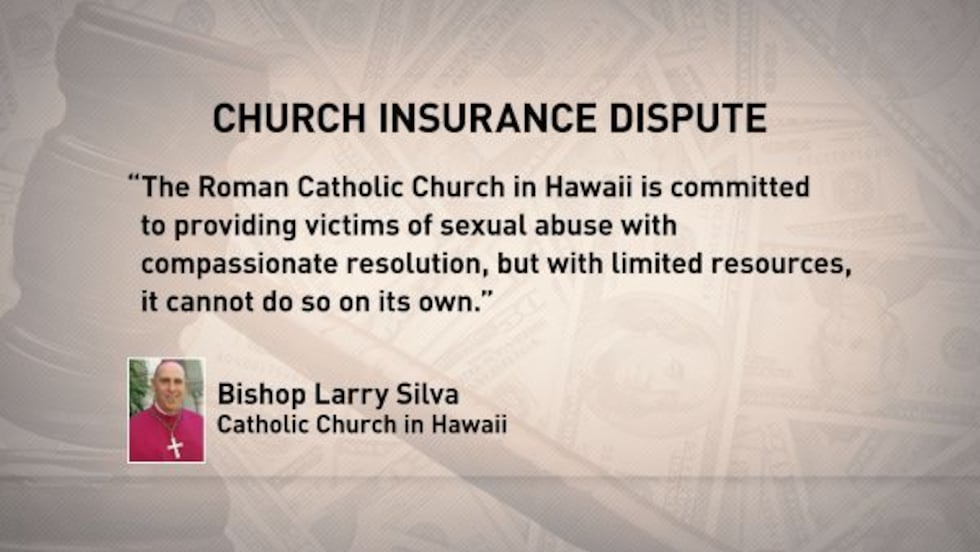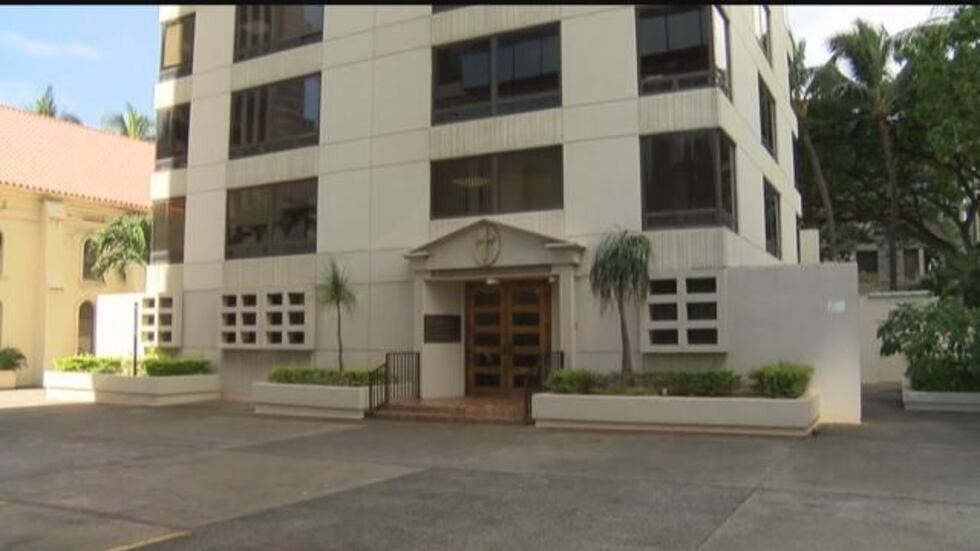 HONOLULU (HawaiiNewsNow) - It will cost roughly $20 million to settle lawsuits brought by 63 people -- mostly men -- who claim Catholic priests and teachers in Hawaii molested them decades ago, sources told Hawaii News Now.
And First Insurance of Hawaii, which provided liability insurance to both the Catholic Church and Damien Memorial School for decades, has refused to fund any settlements in 40 lawsuits that went to mediation last fall and early this year, according to a lawsuit filed by the church and the school.
In its lawsuit, the Catholic Church said it paid First Insurance of Hawaii for liability insurance from 1951 to 1987, but during the last year and a half of negotiations, it's been unable to get First Insurance to help pay the bill for settlements and legal fees.
The church's lawsuit, filed January 14, claimed First Insurance "has delayed, obfuscated, and misled its policyholder, consistently putting its interests ahead of the interests (of the church)"
The church said with no help paying the big bill, it has been forced "to consider liquidating assets in order to meet its settlement obligations. The prospect of additional unreimbursed defense and settlement costs puts funding for the ministry and services" provided by the church "in serious jeopardy."
The head of a national support organization for people abused by priests and others doesn't believe that.
"That's just shameless posturing," said David Clohessy, executive director of SNAP, the Survivors Network for Those Abused By Priests. "It's just a way for church officials to win public sympathy and pretend to be poor when in fact usually Catholic dioceses are just rolling in wealth."
More than 20 former Damien Memorial School students have sued the Kalihi school, claiming priests and teachers there sexually abused them decades ago. Damien also is suing First Insurance for failing to fund the school's share of settlements, after Damien paid the company for liability insurance from 1962 to 1987.
Without insurance to cover defense costs and settlement amounts, "the fiscal integrity and continued operation of Damien, and the educational future of the hundreds of students Damien currently serves, is in jeopardy," according to Damien's lawsuit, filed January 28.
The Catholic organizations and the insurance company are disputing whether liability insurance applies to these sex abuse cases and whether coverage limits applied to each instance of sex abuse or each victim.
In the Catholic Church's First Insurance policy, coverage limits were about $100,000 for each occurrence in the 1950s, the church said in the suit. In the mid 1960s, its coverage limits increased to $1 million per occurrence through the mid 1980s, according to the lawsuit.
First Insurance does not deny that it sold the church liability policies, the suit said.
But the insurance company asserted that the absence of actual policy copies from some of the 35-year period "permits it to avoid its coverage obligations, a position contrary to well-established law," the church's lawsuit said.
The church said it has copies of the policies from 1978-1981, 1982-1985, 1985-1986 and 1985-1987. For other years, the church said it has documents proving it purchased liability coverage from First Insurance, including payment receipts, correspondence, policy endorsements and policy forms.
Clohessy of SNAP said, "It makes sense that insurers would say 'We're not paying for this.' Because these were crimes that bishops knew were happening, knew were likely to keep happening. And instead of calling 911, they clamped the secrecy lid down and buried these crimes for decades."
A spokesman for First Insurance said the company has not been served with the lawsuit, so it declined comment.
Larry Silva, bishop of the Roman Catholic Church in Hawaii, said the church "is committed to providing victims of sexual abuse with compassionate resolution, but with limited resources, it cannot do so on its own. We remain hopeful that First Insurance Company of Hawaii will assist us in our efforts by honoring the insurance coverage the Church purchased in years past."
On the mainland, about a dozen Catholic dioceses have filed for bankruptcy because of expensive sex abuse cases. A federal bankruptcy judge approved a reorganization plan for the Milwaukee Catholic Archdiocese on November 9 that called for $21 million to be paid to about 455 victims.
The Los Angeles Archdiocese did not file for bankruptcy, but paid out more than $740 million to more than 500 victims of abuse, according to the Los Angeles Times. The LA church sold off real estate, took out a $175 million loan and tapped $115 million that had been set aside for cemetery maintenance to pay the settlements, the Times reported.
Sources said the church in Hawaii has enough money to cover the $20 million bill without going into bankruptcy.
While Hawaii criminal statutes of limitations have long expired on the abuse cases reported from the 1950s through the 1980s, the window on civil abuse lawsuits was reopened by the state Legislature from April 2012 through April 2014. Lawmakers then extended the window another two years until April 24, 2016.
A mediation process for the 40 lawsuits brought so far began last September, and at least 30 of those cases had been settled as of Friday, according to legal documents.
Mediator Keith Hunter has instructed all parties not to speak about their cases or release settlement amounts until the mediation effort concludes, according to church officials and plaintiffs' lawyers.
Copyright 2016 Hawaii News Now. All rights reserved.