Attorney general rules daily fantasy sports contests illegal in Hawaii
Published: Jan. 27, 2016 at 6:42 PM HST
|
Updated: Jan. 28, 2016 at 4:09 AM HST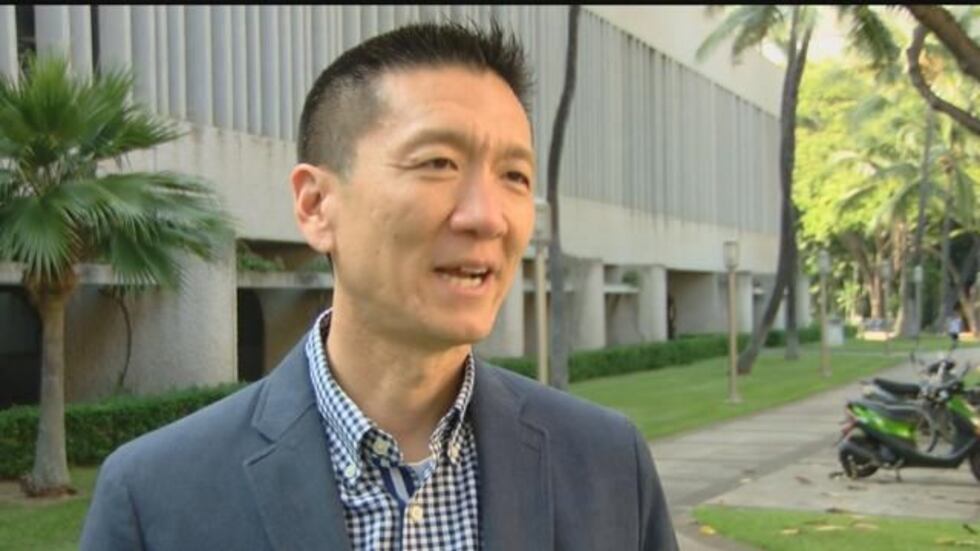 HONOLULU (HawaiiNewsNow) - The state Attorney General says daily fantasy sports contests, such as FanDuel and DraftKings, are illegal gambling under Hawaii law.
The fantasy games have grown in popularity nationally and in Hawaii, but have also raised legal questions.
"Gambling generally occurs under Hawaii law when a person stakes or risks something of value upon a game of chance or upon any future contingent event not under the person's control," said Chin, in a news release Wednesday. "The technology may have changed, but the vice has not."
Some 60 million Americans participate in fantasy sports, with the vast majority playing in a league with friends that might be considered "social gambling," which is legal in Hawaii.
"This is different because these are businesses that are coming in, they're taking a cut of the entry fee that people put into it and they are also giving people the opportunity to place wagers of up to $1,000 every single day. That's a very different kind of set than what's considered 'social gambling,'" Chin said.
Daily fantasy sports contests involve competitions between hundreds or thousands of people, Chin said, are played daily, involve wagers, and allow each individual multiple entries to top prizes of up to $1 million.
In an opinion issued Wednesday, the attorney general said that Hawaii is "generally recognized to have some of the strictest anti-gambling laws in the country."
Defense attorney Victor Bakke says it will be almost impossible to regulate.
"There's no way they're going to be storming into people's houses, getting wire taps, monitoring people's computers, it's just not gonna happen," Bakke said.
Chin says they aren't planning on going after the players. They want to crackdown on the companies.
"The focus isn't really on the residents who have been playing it. It's really on the businesses that have been profiting millions of dollars from this kind of activity," Chin said.
Bakke says it will still be tough to control.
"It's just written so poorly, the law, that I just don't see how they can enforce it against anybody. Especially sophisticated clients like DraftKings and FanDuel. Trust me, they will probably a very good fight on their hands," said Bakke.
Senator Roz Baker chairs the Commerce & Consumer Protection Committee and requested the opinion. She says lawmakers needed to know for future, possible legislation and/or regulation.
"There had been a lot of discussion about was it gambling? Was it not gambling," Baker said.
"Knowing that there had been some bills, at least introduced on the house side, and people had spoken to me about, well if it is legal, we need to regulate it, then of course I was very interested," said Baker.
She hopes the companies will respect the state attorney general's opinion.
"If FanDuel and DraftKings are gonna be truthful to what they represented to me, that if it was deemed to be gambling, they would not allow their games to come into the state of Hawaii. So we'll see if they cut them off like they had promised they would do, if the opinion went against them," Baker said.
The news release said Chin is weight next steps, including civil or criminal enforcement and legislation, consistent with the opinion.
Copyright 2016 Hawaii News Now.  All rights reserved.