Gov. Ige expected to face resistance from Legislature during State of the State address
Published: Jan. 24, 2016 at 9:27 PM HST
|
Updated: Jan. 25, 2016 at 10:06 AM HST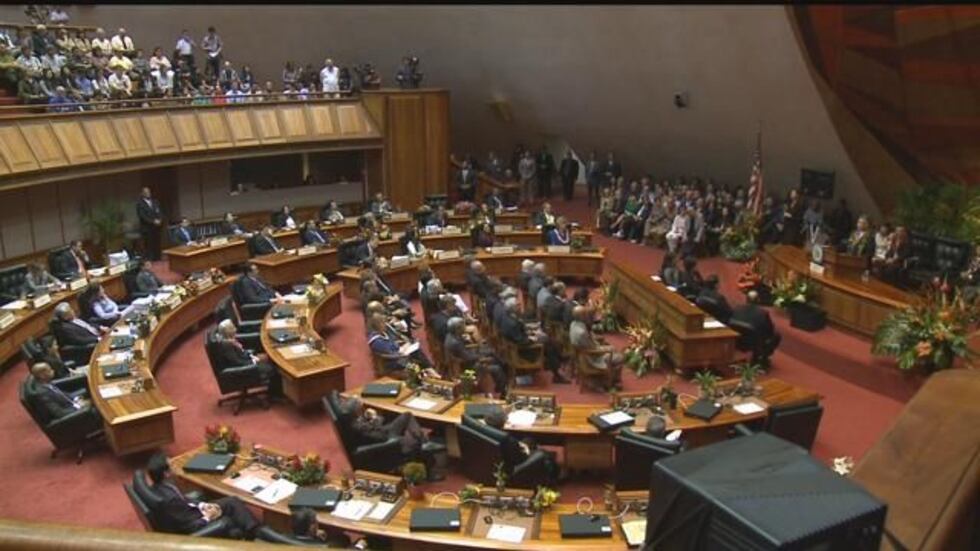 HONOLULU (HawaiiNewsNow) - Gov. David Ige will deliver his State of the State address Monday morning. While he's expected to outline his vision on topics ranging from homelessness to the prison population, resistance from a frustrated Legislature could also occur.
Hawaii News Now Political Analyst Collin Moore said the governor will be tested going into his second year of office, mainly because he's requesting a lot more money than the Legislature has funds for.
"If he can't get this money for his homelessness task force, if he can't get money to rebuild OCCC, if he can't get the money to pay down funded liabilities, then he's going to start looking like a weak governor," Moore said.
Ige plans to address issues including air conditioning for public school students and teachers as well as a renaissance for Kalihi, including the future of the Oahu Community Correctional Center.
"This is a very expensive proposition and voters tend to support things like school and the university before they want to spend a lot of tax dollars on a new prison," said Moore.
The governor will also push for affordable housing units -- a key point to addressing homelessness -- and investment in public housing, the Hawaii State Hospital, agriculture and innovation economy.
Perhaps the more difficult task at hand is giving voters immediate action.
"He's caught in a difficult situation," Moore said. "He's not going to be able to provide a quick solution and we'll see how much patience the voters have."
Moore said the governor must act more aggressively in implementing solutions while finding balance between the legislature's priorities and his priorities.
"His claim that he has a strong working relationship with the legislature, one of the reasons he was elected, is going to be tested," Moore said.
Hawaii News Now will carry live State of the State coverage Monday at 10 a.m. online and on air.
Minority Caucus members will offer remarks at the state Capitol following Gov. Ige's State of the State speech.
Copyright 2016 Hawaii News Now.  All rights reserved.