Coast Guard suspends search for 12 missing Marines
Published: Jan. 19, 2016 at 9:06 PM HST
|
Updated: Jan. 20, 2016 at 12:58 PM HST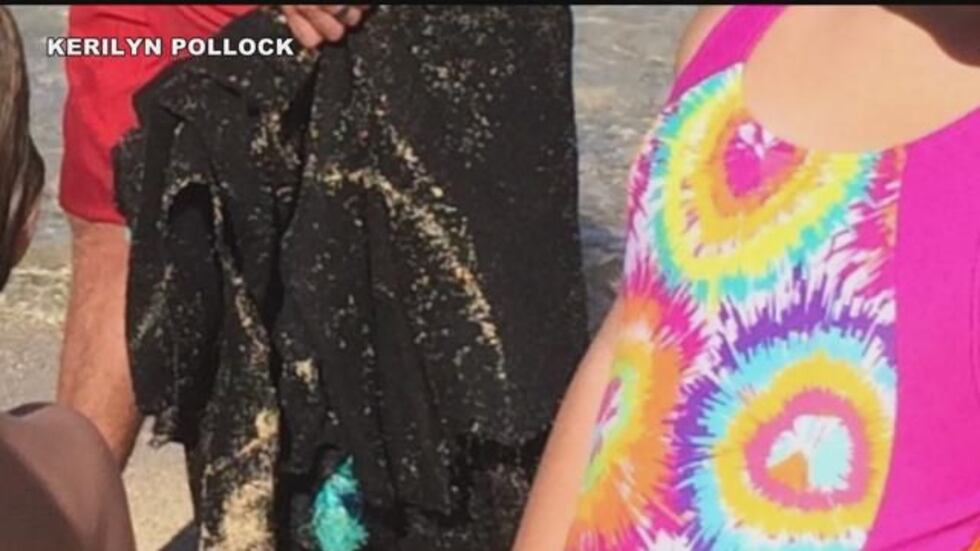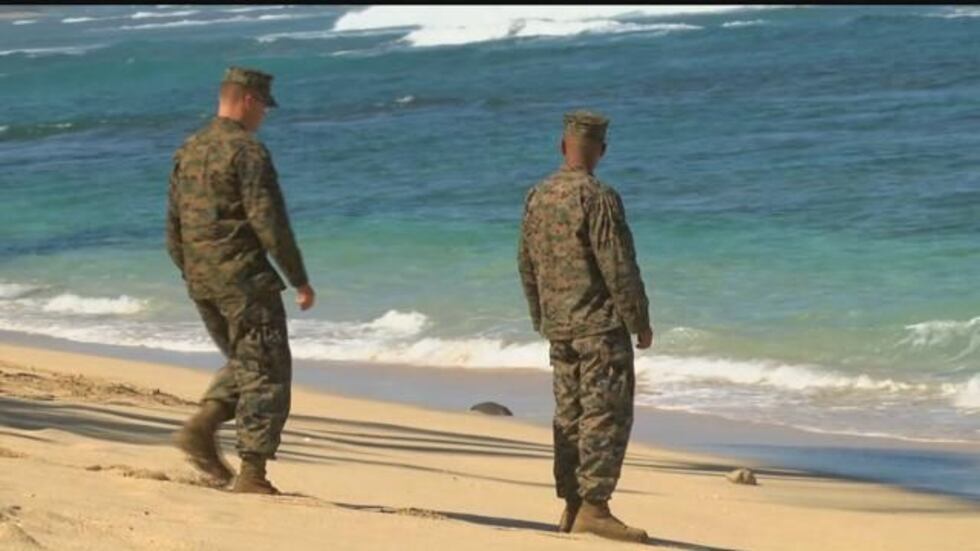 KANEOHE, OAHU (HawaiiNewsNow) - The massive, multi-agency search for 12 Marines missing after two choppers collided off Oahu's North Shore late Thursday has been suspended, with no survivors found.
The Coast Guard and Marines made the announcement at a news conference Tuesday at Marine Corps Base Hawaii.
"The decision to suspend this search without finding survivors is particularly difficult," said U.S. Coast Guard Capt. Jim Jenkins, chief of staff and acting commander for the Coast Guard 14th District. "Our thoughts and prayers are with Marine Corps helicopter squadron and particularly with families and loved ones of the missing."
Jenkins said underwater dive teams and sonar have found wreckage of the two helicopters on the sea floor, in about 325 feet of water.
"We've found a widespread debris field on the ocean floor with parts of aircraft," Jenkins said.
U.S. Marine Corps Brig. Gen. Russell Sanborn thanked those who assisted in the search and the community for their understanding and patience.
"To the families that are most affected by this, our prayers and our support are to them," he said.
A memorial for the Marines is set for Friday.
Multiple county, state and federal agencies searched around the clock by air and by sea for the missing Marines, who were conducting a routine night training mission when the crash happened about 10:40 p.m. Thursday. The collision, nearly two miles off Haleiwa, created what witnesses described as a "fireball" in the night sky, and shook homes on the North Shore.
On Tuesday, the fifth full day of searching, officials said all four life rafts from the two choppers had been recovered, and there were no signs that anyone had ever been on board either.
Crews have also found debris from the two helicopters in the water and on beaches. At Croziers on Monday, beachgoers found what looked like a blanket, an item that appeared to be made of wood, and other small pieces of debris.
All the wreckage and debris recovered will be moved to the Marine Corps Base Hawaii for analysis, according to Sanborn.
"To discover all the facts of the investigation and recommendations and findings, that's what well focus on," Sanborn said. "Also any recovery of the debris and any other remains that may be discovered so that we can give closure to those families that are still out there that want the final piece of the puzzle."
Although the Super Stallions are not equipped with the traditional elaborate flight and data recorders that commercial airlines have, there is important data on board to assist investigators. Sanborn said information from the transponders and Identification Friend or Foe -- or IFF, which provides air traffic control operators information about an aircraft, its bearing, range, even altitude -- will be helpful. 
How they proceed with the recovery will also depend on the environment, resources and what they find.
In the meantime, the debris shoreline collection will continue. Haleiwa Alii Beach Park will remain closed, police said.
Honolulu Emergency Services spokeswoman Shayne Enright said search efforts have been taxing and draining on everyone involved.
"It's been a very challenging five days," she said.
One of the biggest swells of the winter season hampered search efforts early on, but conditions were markedly better Monday and Tuesday.
On Saturday, the Marines released the names of the 12 service members who were on board the two helicopters. They range in age from 21 to 41; several have children and two are newlyweds.
Mobile users: To see a slideshow of the 12 missing Marines, click here. To see photos of the search operations, click here.
Copyright 2016 Hawaii News Now. All rights reserved.