Businesses say rail discount program isn't boosting sales
Published: Jan. 14, 2016 at 11:09 PM HST
|
Updated: Jan. 15, 2016 at 2:31 AM HST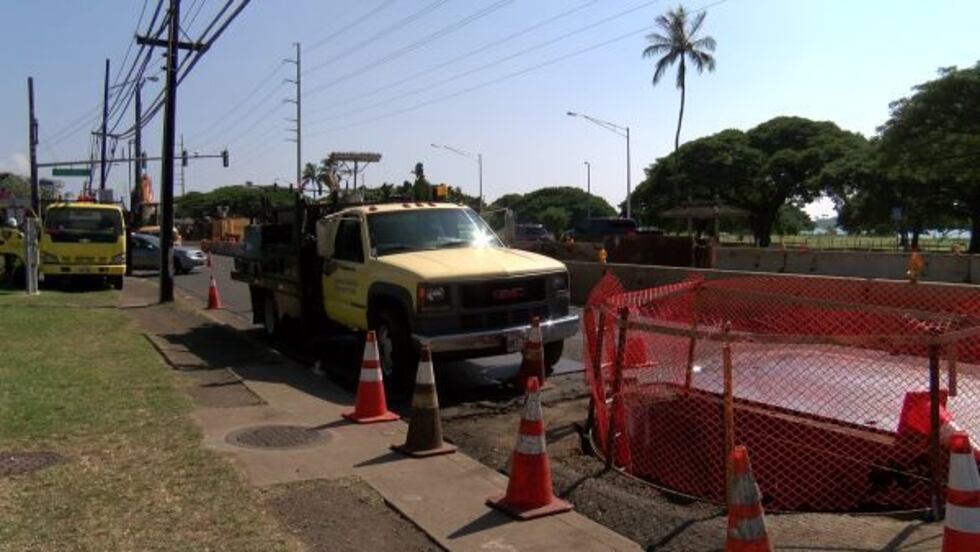 AIEA, OAHU (HawaiiNewsNow) - About 100 businesses located along the rail construction route participate in the Honolulu Authority for Rapid Transportation's Shop and Dine on the Line program, designed to help make up for business lost because of rail construction.
And many say the program just isn't working.
Shiro's Saimin signed up in September, advertising a half-price deal on a meal. Customers just had to mention Shop and Dine.
"In the three months, October to December, we've had seven people mention Shop and Dine on the Line," owner Linda Matsuo said.
That's not even an appetizer for an eatery starving for sales because of rail work.
Matsuo said this month looks to be the slowest in 10 years thanks to rail construction, and the eatery doesn't expect a boost from HART's program.
"Shop and Dine on the Line is not working. Period," Matsuo said.
Hawaii Self-Storage manager Daryl Bonilla offers a 50 percent discount on selected lockers. Three months after Shop and Dine launched, no customers have come in because of the program.
"Most of the feedback we've gotten has been more from our banners that we have right outside, right where you see on Kamehameha Highway with the same discount that's available. That has been driving most of our traffic," he said.
Insun Overrein joined thinking the free advertising would bring at least a handful of orders to her Attractive Alterations shop.
"Not even a single one. It's a shame. Not even one customer," she said.
At Easy Music Center the song remains the same.
"I was hopeful that we would get some sales out of this program, but so far not one," manager Will Evrard said.
Each company on the Shop and Dine site offers a special to customers. Hawaii News Now called about 25 of these mom and pops and heard an echo of Matsuo's lament: "It's not helping our sales at all."
Matsuo and Bonilla believe Shop and Dine on the Line could be more effective if HART advertised the site.
"I don't think it's a total waste of time," Bonilla said. "I just think maybe it's something that maybe in theory sounded great, maybe in execution not so much."
HART said its signing up more businesses to Shop and Dine on the Line and plans to continue the program.
"It's not been as much of a success as I think we would have liked," said HART Executive Director and CEO Dan Grabauskas.

"I think what we need to do is realize no one program is gonna solve all the problems on the line...and frankly, it may not help all hundred businesses, but if it helps 20-percent of the businesses, that's something that we have to try to do. And maybe the other 80-percent of businesses we have to find another way," Grabauskas said.
Honolulu City Councilman Brandon Elefante, who is the Chairman for the Committee on Business, Economic Development and Tourism, said he wants to see the program continue.
"There's a lot of lessons learned from the first ten miles. And the outreach, there clearly needs to be more outreach. Whether it's HART having in-house staff, working with the contractors, as we build it into the contract terms to have outreach, and it's important for businesses to see that," Elefante said.
HART has partnered with the Small Business Development Center and Hawaii's Chamber of Commerce in hopes to help more small businesses. It also launched a Shop and Dine Shuttle in December that took people to various businesses along the rail route on Kamehameha Highway. Officials are planning to expand it to service businesses along Farrington Highway in Waipahu beginning in February.
Copyright 2016 Hawaii News Now. All rights reserved.