Hawaii student to attend State of the Union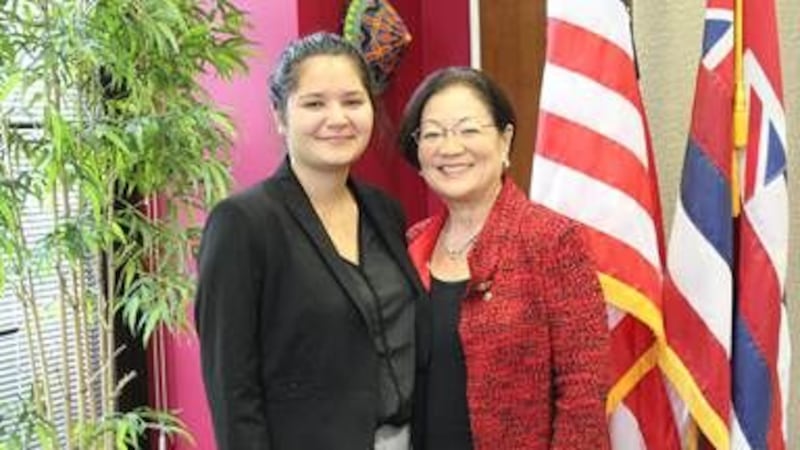 Published: Jan. 12, 2016 at 2:17 AM HST
|
Updated: Jan. 12, 2016 at 2:20 AM HST
Senator Mazie K. Hirono announced on Monday, that Sierra Schmitz, a Hawaii native and current American University student, will accompany her to President Obama's final State of the Union address Tuesday.
"Students like Sierra are emblematic of the American ideal that with hard work, initiative, and ingenuity, one can achieve success. Inviting Sierra to participate in the State of the Union will help to show the American people the face of our future," Senator Hirono said.
Sierra will have dinner with Senator Hirono prior to the address, and will watch the State of the Union from the House of Representatives gallery. Each Senator is permitted to bring one guest to the State of the Union address.
Sierra Schmitz grew up on Hawaii Island and Oahu, and is a graduate of La Pietra Hawaii School for Girls. She is currently a sophomore at American University studying International Studies with a focus on global environmental sustainability and communications.
Sierra is working her own way through college, and relies on federal resources such as Pell Grants to pay for her education. After graduation, Sierra hopes to pursue a career in environmental protection and preservation.
Copyright 2016 Hawaii News Now. All rights reserved.