After 4 decades, Hawaii Island banana farm shutting down
Published: Jan. 7, 2016 at 10:19 PM HST
|
Updated: Jan. 7, 2016 at 11:38 PM HST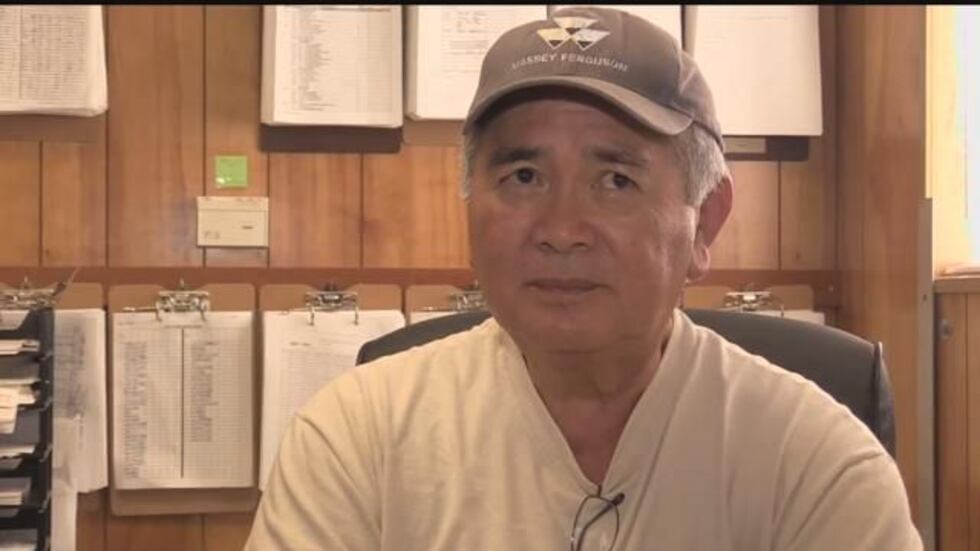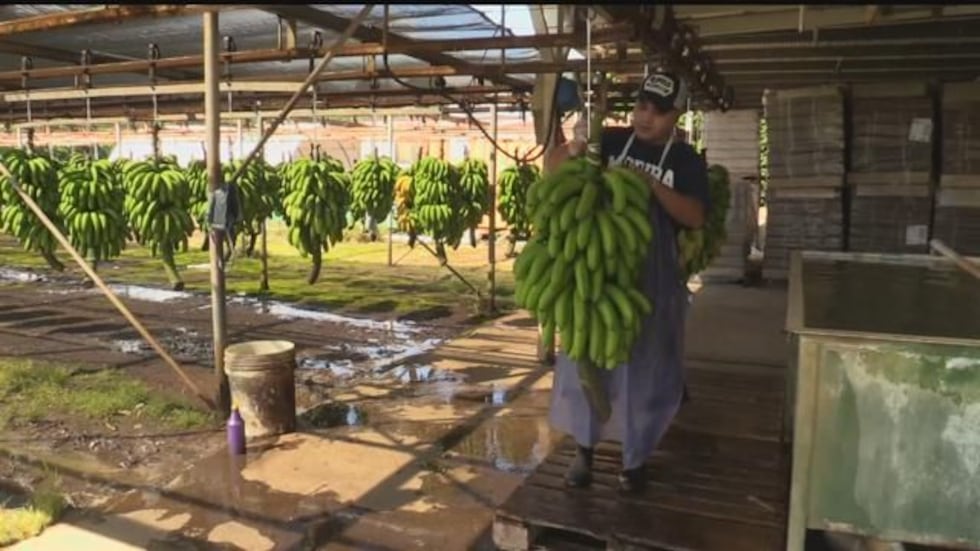 HILO, BIG ISLAND (HawaiiNewsNow) - After nearly 40 years in business, Maunakea Banana Company and Hamakua Springs Country Farms is shutting down. President and owner Richard Ha informed his employees Wednesday.
"Every single person said they would like to stay until the end -- and that kind of floored me, because I was very much willing to adapt and do whatever they wanted to do, because it's after all them that's being affected most," Ha said.
Ha's decision is the second major agriculture closure in as many days. On Wednesday, Alexander and Baldwin announced it would end its sugar plantation operations on Maui.
Farmers say rising production costs are cutting into already minimal profit margins, making it tougher to stay in business. Ha says the biggest culprit is oil prices.
"We've got to get off oil, that's for sure," said Ha, adding that he's been worried since oil prices first spiked in 2008 and drove up their supply costs.
"Looking further down the road, we know that oil prices will start to rise again. Right now it's at the bottom of the energy oil cycle, so we're at the bottom and fertilizer is still as expensive. Plastic is still expensive. So when it starts to go up, it's going to be even tougher than it was back in 2008," said Ha.
The 600-acre farm is located in Pepeekeo on Hawaii Island's Hamakua coast.
In the past, it has grown tomatoes, cucumbers, corn for dairy cattle and lots of bananas. Ha says the last bananas will be the ones his 20-plus employees are bagging now, which will be ready by the end of March. Then, operations will end.
Aida Castillo has been worked on the farm for 23 years.
"It's kind of sad but I guess that's how life is," she said.
Local agriculture experts say Ha's planned closure is worrisome, but understandable because fuel and food are so closely linked. Rising oil prices mean rising production costs -- but consumers also play an important role.
"If they can support our farmers by buying local that would definitely help keep our people in business," said Kelvin Sewake, interim associate dean for the Cooperative Extension Service at the University of Hawaii at Manoa's College of Tropical Agriculture and Human Resources.
Global energy experts say Hawaii is especially sensitive to rising oil prices because nearly everything is imported.
"The long-term trend is there will be less oil available at higher and prices -- and what is Hawaii going to do when most of our electricity here is from oil?" said Nate Hagens, a board member for the Post Carbon Institute. "It's not a problem for the next five years probably, but over the next 10-20 it's a major problem. Not only for agriculture, but for everything."
Ha says he's considering leasing his land to a group that's applying for a license to grow and distribute medical marijuana. But, he's got some very specific conditions.
"You have got to make a commitment to make work available to our employees. That's the no. 1 thing, or I'm not interested," Ha said.
Copyright 2016 Hawaii News Now. All rights reserved.