Friends remember Larry Mehau, a powerhouse in Hawaii politics
Published: Dec. 23, 2015 at 5:12 PM HST
|
Updated: Dec. 23, 2015 at 11:41 PM HST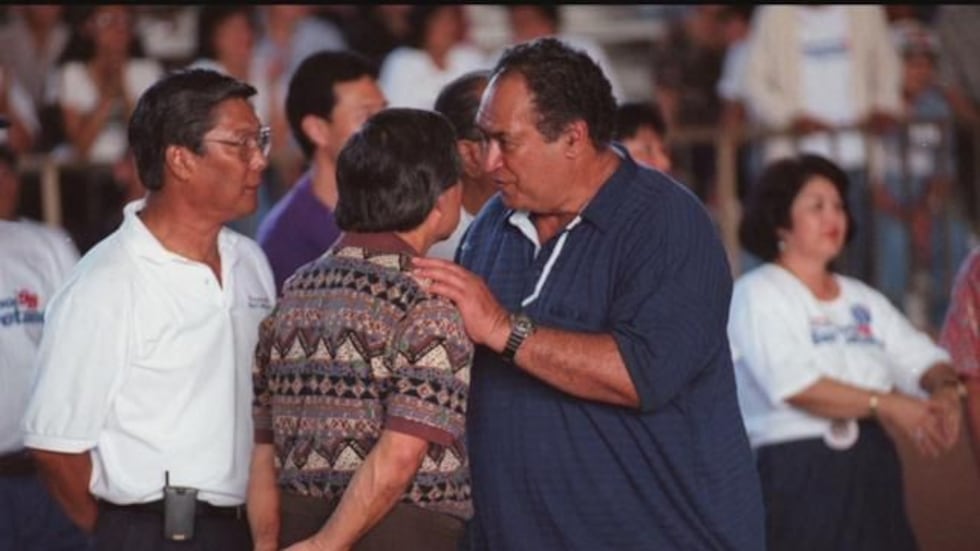 HONOLULU (HawaiiNewsNow) - Former Gov. George Ariyoshi first met Larry Mehau in 1952. At the time, Ariyoshi was a trial attorney and Mehau a police officer. When Ariyoshi got into politics, that friendship proved invaluable.
"You'd be surprised how much he knew about what was happening in this community," Ariyoshi said. "Because he was my friend, when I first ran for lieutenant governor, he told me that he would coordinate the neighbor island people because he had great contacts out there."
Mehau, a powerhouse in Hawaii politics who was also a businessman and a rancher, died Tuesday at his Waimea home after a lengthy illness. He was 86.
Mehau had a wide circle of friends that included politicians, business leaders, entertainers and everyday people.
"He was a bigger-than-life person and his presence was felt," said former Gov. John Waihee.
After leaving the police force, Mehau started a private security company, Hawaii Protective Association. As his influence grew, he organized events for the state's most powerful politicians of both parties.
"He was a man of emotion politically and if he liked you and he thought you were a good person, he thought you were solid, he supported you," said political analyst Dan Boylan said.
There were long allegations that Mehau was an organized crime figure, but numerous investigations never resulted in any charges.
Mehau's connections included crime figures, but Ariyoshi bristles at the accusation that Mehau was Hawaii's "godfather" of crime.
"As far as I'm concerned he was a very honest person, and this story about the 'godfather' is ridiculous," Ariyoshi said.
He added he once asked former Honolulu Police Chief Francis Keala what he knew about Mehau.
"He told me he's clean," Ariyoshi said. "I said, 'Why don't you folks say so.'"
In 1985, Mehau talked to investigative reporter Matt Levi about his relationship with Ariyoshi.
"I was his friend then, and I'm glad to be his friend then, he was just a lawyer and now he's governor. Am I supposed to cut all my ties with people who become powerful?" Mehau said.
Ariyoshi last saw Mehau in May, when he visited him at his Big Island home. He said Mehau was ill.
"We talked about old times. He didn't say very much. But he smiled. He knew what we were talking about," Ariyoshi said.
The family asks for privacy at this time. Services are pending.
Copyright 2015 Hawaii News Now. All rights reserved.