NOAA: Parasite common in cats killed monk seal
Published: Nov. 20, 2015 at 8:33 PM HST
|
Updated: Nov. 20, 2015 at 11:46 PM HST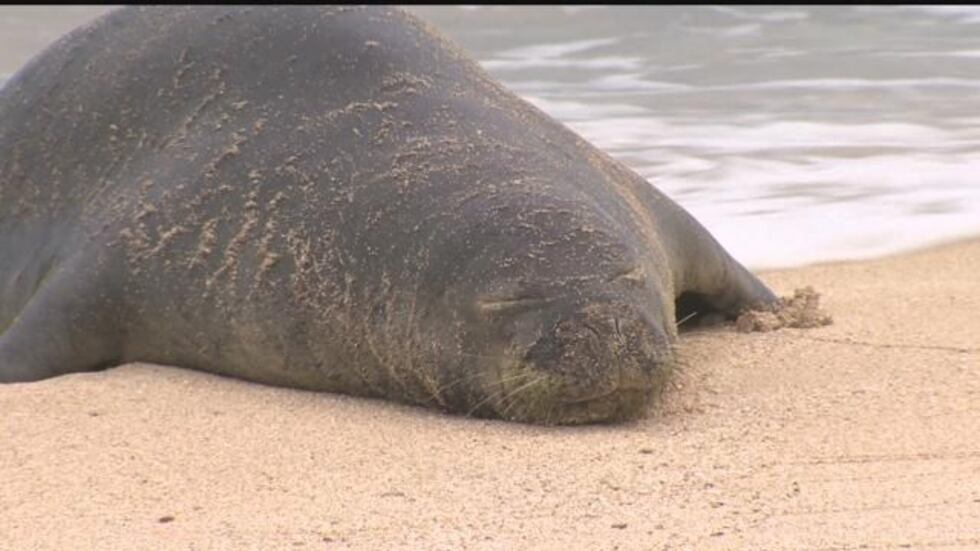 HONOLULU (HawaiiNewsNow) - Scientists now know what caused the death of a Hawaiian monk seal found near the Ala Wai Boat Harbor last week: toxoplasma gondii, a parasite commonly associated with cats.
"It's something that is shed into the environment from cats and their feces," said Michelle Barbieri, of the National Oceanic and Atmospheric Administration Fisheries Division. "It's washed mauka to makai in the environment."
The parasite lives in the muscle tissue of its host animals, which are rodents and small birds. When consumed by cats, the parasite reproduces in the digestive tract and is released into the environment through the cat's defecation.
"They could be putting millions and millions of eggs into the environment in a short period of time," Barbieri said.
That's no small concern, given the size of the feral cat population on Oahu.
Dr. Eric Ako, executive vice president of the Hawaii Veterinary Medical Association, estimates there are close to 330,000 feral cats on Oahu alone. About 30 percent of those cats could be carrying the disease.
The parasite doesn't just threaten Hawaii's fragile monk seal population. It can "infect her unborn fetus if she contracts the disease during pregnancy, which would then lead to serious birth defects in the fetus," Ako said.
The risk to humans is low. Meanwhile, eight monk seals have died from the parasite.
With only about 100 monk seals living in the main Hawaiian Islands, Barbieri says the time for action is now. "Right now, we think the best mitigation strategy for these animals is to stop this at the source," said Barbieri.
She and her colleagues have begun reaching out to professionals in animal welfare organizations to see what can be done to control the feral cat population.
Copyright 2015 Hawaii News Now. All rights reserved.