State says dengue fever outbreak could last for 'months'
Published: Nov. 18, 2015 at 5:21 PM HST
|
Updated: Nov. 20, 2015 at 2:29 AM HST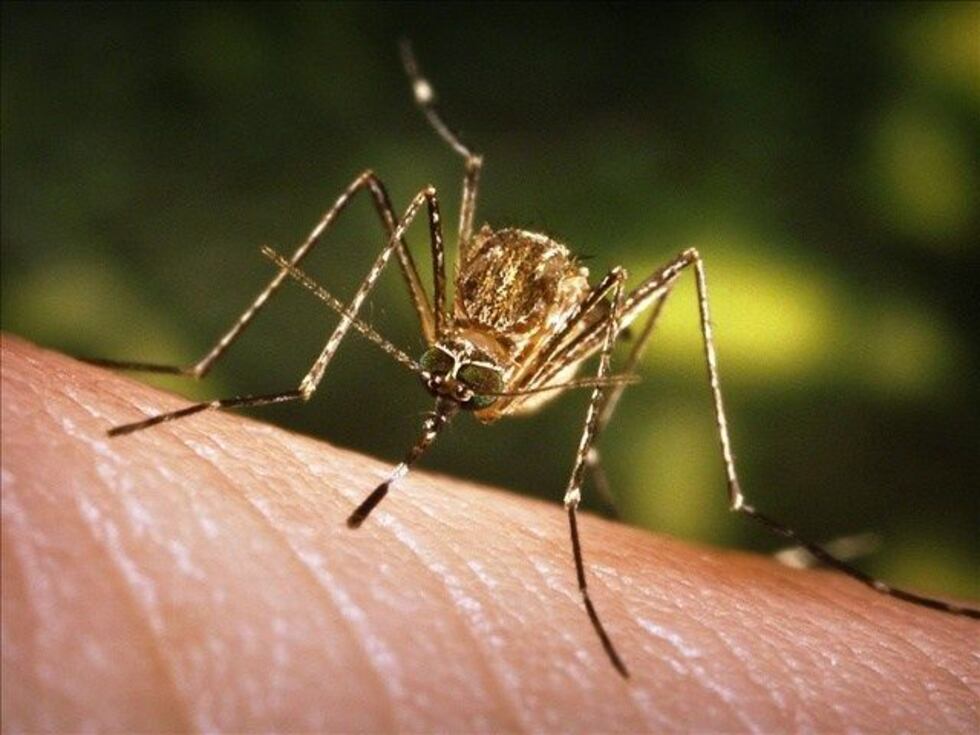 HILO, BIG ISLAND (HawaiiNewsNow) - State health officials said Thursday the dengue fever outbreak could last for months, and renewed their call for residents to take precautions to prevent mosquito bites.
"We're at the beginning of a marathon," said Dr. Sarah Park, state epidemiologist, at a news conference. "These outbreaks tend to go for months."
Officials said there are 79 confirmed cases of dengue fever; that's up from 72 confirmed Wednesday. Some 68 of the cases are Hawaii Island residents, and 20 are children.
Meanwhile Thursday, the governor and state Health Department officials said the Hawaii National Guard is assisting with outbreak control efforts.
Lynn Nakasone, chief of the Health Department's Environment Health Services division, said the Hawaii National Guard is acting in a "support" role.
A Hawaii National Guard spokesman said that support has so far been very small. He said on Wednesday a National Guard crew flew mosquito sprayers from Oahu to Hawaii Island for the Health Department, but noted the flight was for training and would have gone anyway.
Gov. David Ige noted the National Guard's involvement in the news conference, and said, "We are redeploying and mobilizing resources that we have available."
Dengue fever is transmitted by mosquitoes, and the Health Department has worked to educate people about the importance of getting rid of standing water on properties and wearing mosquito repellent. Vector control agents have also been spraying communities where dengue fever cases are being reported.
That work will be expanding this weekend, as the state Health Department sprays for mosquitoes at seven schools on Hawaii Island.
"For schools that are in proximity to some of those cases, we're going to be doing treatments or spraying around those schools," said Darryl Oliveira, administrator with Hawaii County Civil Defense. "A lot of things are going on and we'll do a better job letting the community know what is going on,"
One of those schools is Hilo High School, where principal Robert Dircks says they are working around the clock to keep students and staff members safe.
"We've been pretty much addressing for the last several weeks areas that may have still water," he said. "For example, gutter areas, we have tires for football that need to be filled with sand of some sort, and also screens. Checking screens, patching and/or replacing."
Terri Napeahi has a daughter who attends Hilo High, and says she and her children are worried.
"How are they gonna deal with mosquitoes? They see a mosquito and the first thing they say is, 'Oh my gosh! Dengue!' It's already a scare," Napeahi said.
Schools to be sprayed this weekend are: Konawaena High, Konawaena Middle, Konawaena Elementary, Ehunui Kai Molino, Hookena Elementary, Honaunau Elementary, Hilo High, Hilo Intermediate, Waiakea Intermediate, and Waiakea Elementary.
The outbreak started Sept. 11, and the new total includes cases reported through Nov. 18.
Big Island residents say they're trying to take steps to prevent from being bit. Mosquito repellent is flying off store shelves, and some stores have run out.
"It's horribly concerning because I get bit all the time," said Hawaiian Paradise Park resident Easter Aquino. "For whatever reason they like me, since I was a child. Mosquitoes pick me out in a crowd of a thousand, so it's a big concern."
The Health Department says residents should also take other precautions, like wearing light clothing and avoiding activities in areas with high mosquito concentrations during the early morning and late afternoon, when mosquito activity is greatest.
Copyright 2015 Hawaii News Now. All rights reserved.