New poll shows majority of residents support Thirty Meter Telescope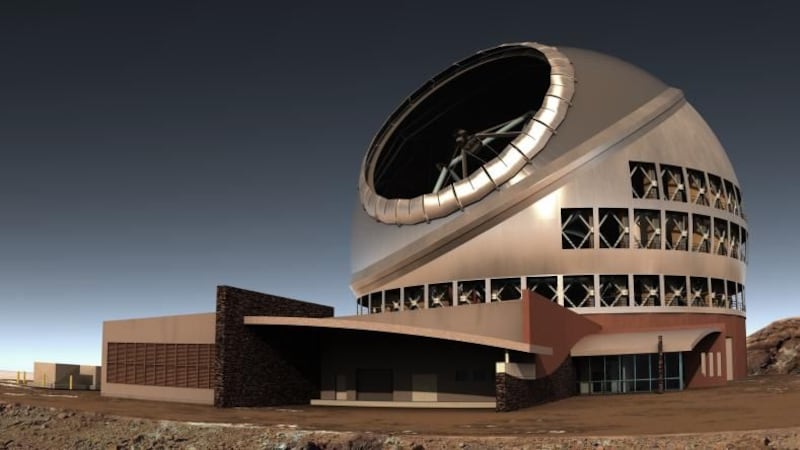 Published: Nov. 10, 2015 at 1:37 PM HST
|
Updated: Nov. 10, 2015 at 8:32 PM HST
MAUNA KEA, HAWAII (HawaiiNewsNow) - Although construction of the controversial Thirty Meter Telescope atop Mauna Kea has been on hold for several months, many Hawaii residents still support the project, according to poll results released Monday.
Ward Research, an independent research firm based in Honolulu, surveyed 613 Hawaii residents -- 18 years and older and from a variety of backgrounds -- and found that 62 percent support moving ahead with construction of TMT.
The poll found 59 percent of Big Island residents felt the same way. However, support among Native Hawaiians is nearly split, with 49 percent of those polled opposing the project.
A large majority of those surveyed – 88 percent – said there should be a way for science and Hawaiian culture to co-exist on Mauna Kea.
TMT paid for the poll.
The telescope is intended to give astronomers an unprecedented look at the universe. It has also spurred ongoing protests and opposition by those who feel like the telescope will disturb Mauna Kea as a sacred site.
Here are some other key findings from the survey:
75 percent of Hawaii residents agree that TMT has followed a lengthy approval process, including permitting, community messages and environmental impact statements. Therefore, work should proceed.

74 percent of Hawaii residents feel that TMT will create good paying jobs and economic benefits for those on the Big Island.

63 percent of Hawaii residents agree that a failure to move forward with TMT after following all regulations would hurt Hawaii's reputation as a place to do business.
Copyright 2015 Hawaii News Now. All rights reserved.