Swimmer seriously injured in Lanikai shark attack
Published: Oct. 17, 2015 at 4:17 PM HST
|
Updated: Oct. 18, 2015 at 1:20 AM HST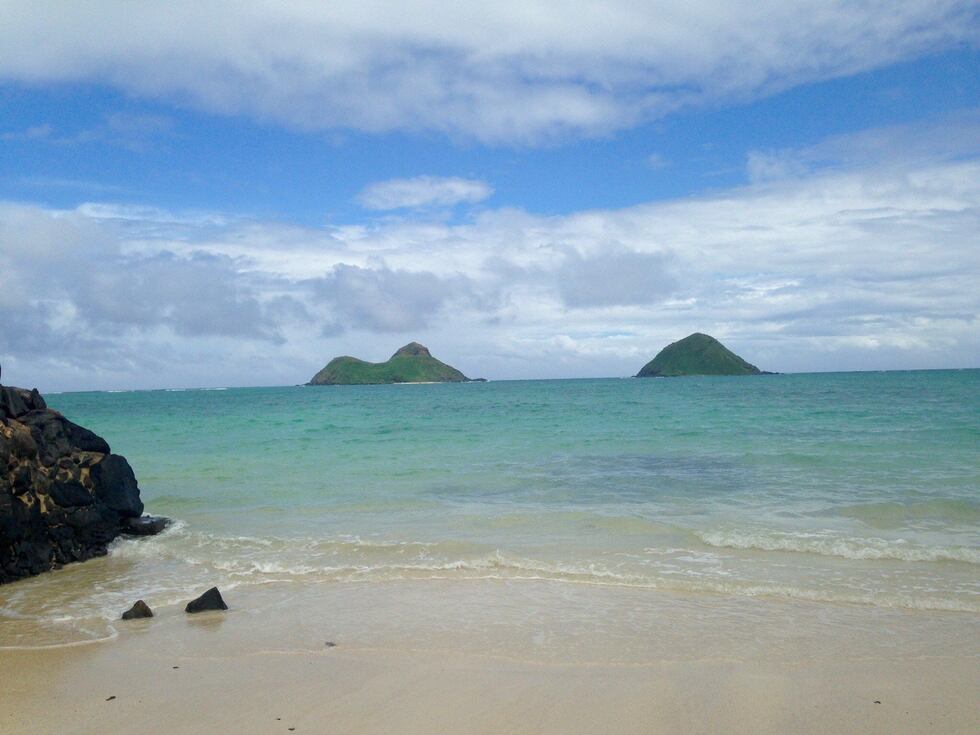 LANIKAI, OAHU (HawaiiNewsNow) - A 44-year-old man was taken to the hospital Saturday after a shark attack off Lanikai Beach. He suffered critical injuries to his feet, Emergency Medical Services spokeswoman Shayne Enright said.
The Honolulu Fire Department said the victim was swimming with another man to shore from the Mokulua Islands when the shark attacked. The incident happened just before noon, 50 to 100 yards off the popular beach in Kailua on Oahu's windward side.
Lanikai resident Mike Dilks and his friend Joey Montano said they heard two people, each in a one-man canoe, yelling from the water.
"As they got closer, maybe 100 yards offshore, we realized that one of them said 911 and was waving his paddle around for help," Montano said.
Dilks paddled out on his board to see what was wrong.
"I yelled in, 'Call 911! Shark attack! We need a tourniquet!" Dilks recalled.
Montano said he was already on the phone with police. Dilks said his girlfriend grabbed a rope from his garage for them to use as a tourniquet to control the bleeding.
"I didn't realize the severity of his injuries until we pulled him out of the water," said Dilks.
Fire officials said they received the call around 11:40 a.m. and got on scene at 11:47 a.m.
"I yelled to the firefighters, two leg…two legs shark attack," said Dilks.
"Injuries were pretty extreme, both legs, just above the ankle were just hanging on," Montano said.
Dilks said his other friend, who is an EMT, couldn't find a pulse on the victim.
"I talked to him. I asked him what his name was. He remembered his name, but he wasn't real responsive," he said.
"He was very pale. He just had no color…we were all just yelling his name, just saying to keep talking…you could see just life slipping away…still in shock. Life is precious. It could be gone the next day," Montano said.
First responders cleared out the beach from Bellows to Kailua Beach Park.
Word of the attack spread quickly up and down the beach.
"It was a seven-foot tiger. He said the stripes were very distinctive," said Jim Cobb.
The victim is being treated at the Queens Medical Center.
"I think I just did what anyone would do in that situation. We just went into action...he's in my thoughts and prayers," Dilks said.
Authorities haven't released the man's name yet.
Authorities have closed access to the water from Kailua Beach to Bellows until further notice.
This is the sixth shark attack in Hawaii so far this year, and the second on Oahu in just eight days.
It was only last week Friday when 25-year-old Colin Cook, of Kawailoa, lost his left leg and some of the fingers on his left hand in a shark attack off a surf spot on Oahu's north shore called Leftovers.
The other incidents this year were:
On Sept. 20, a 27-year-old Kohala man suffered severe leg injuries when a 13-foot tiger shark bit him.
On April 29, a 65-year-old woman was killed while snorkeling off Maui's Ahihi Bay. The woman was in 20- to 35-foot-deep waters, and was about 200 yards offshore.

On March 18, a 60-year-old man suffered cuts to his forearm, left arm and thigh while standing in 4-foot-deep water off Hapuna Beach on the Big Island. Authorities said the man was bit by a 8- to 10-foot-long tiger shark.

On Jan. 27, a 20-year-old Maui man was bit by a shark he had caught while fishing in Lahaina.
Copyright 2015 Hawaii News Now.  All rights reserved.