Rail officials project potential $1B shortfall, another year delay
Published: Sep. 15, 2015 at 8:22 PM HST
|
Updated: Sep. 16, 2015 at 3:23 AM HST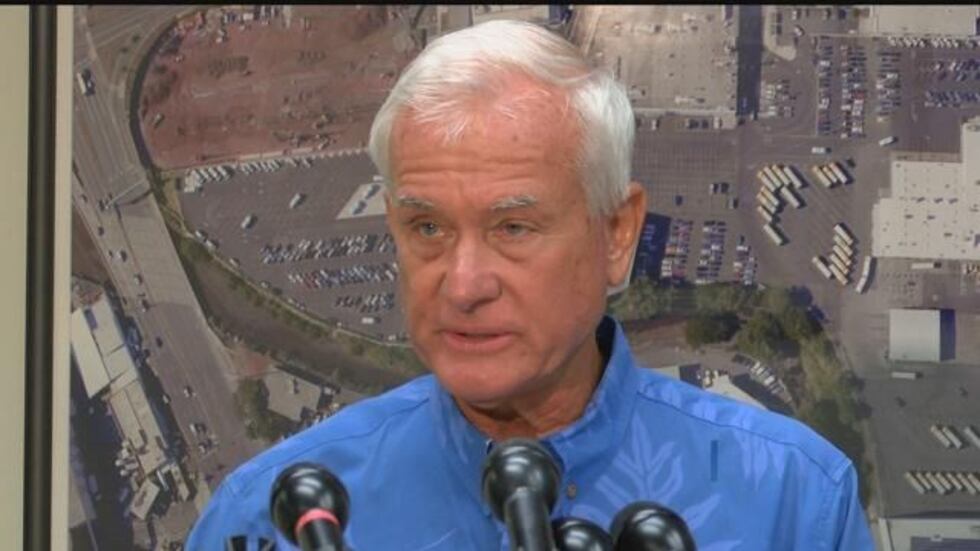 HONOLULU (HawaiiNewsNow) - Rail officials on Tuesday released alarming new projections for the Honolulu's mass transit project.
In a letter to Honolulu Mayor Kirk Caldwell and City Council Chair Ernie Martin, Don Horner, chair of the Honolulu Authority for Rapid Transportation, said the potential shortfall for the rail project could top $1 billion if construction costs continue to escalate.
He added that the project's completion date could be pushed back a year due to legal challenges and contracting delays.
"We do know the final numbers until actual bids are received. However, if we use a range that includes a 40 percent escalation that would add approximately $200 million to the overall project's cost," Horner said.
Currently, construction costs are running 30 percent above estimates, adding about $610 million in extra building costs. The project faces another $310 million shortfall due to lower excise tax collections and money removed from its budget to pay for the city's bus costs.
Honolulu Mayor Kirk Caldwell said the increase costs and completion delay aren't acceptable.
"I do not want to accept an increase cost of $200 million, projected. We need to work hard to not have that happen. And I don't want to see a slippage to 2021," Mayor Caldwell said.
Caldwell says he plans to issue a letter to HART outlining steps to contain building costs and keep the project on schedule. He says any completion delay would require the approval of federal officials.
He added that any potential cost overruns would be covered by a five-year excise tax extension that was approved by the state Legislature and is awaiting city council approval.
Copyright 2015 Hawaii News Now.  All rights reserved.