EXCLUSIVE: Tainted soil found at Makalapa Elementary School
Published: Aug. 29, 2015 at 3:52 AM HST
|
Updated: Aug. 29, 2015 at 4:32 AM HST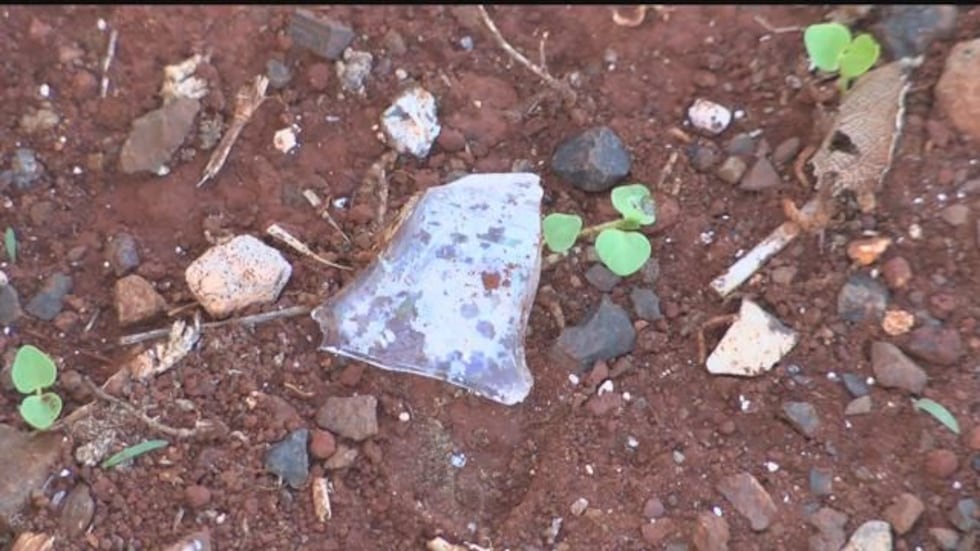 HONOLULU (HawaiiNewsNow) - It's been more than a year since the discovery of tons of toxic soil at Radford High School. Hawaii News Now has learned that tainted soil has been found at another nearby school.  Recent soil tests by the Navy and the Department of Education has found high levels of lead, arsenic and mercury under the playground at the Makalapa Elementary School.  Some parents expressed concerns that they weren't notified.
"That is rather concerning because these are children. You don't want them exposed to things like that. You don't know what affect it would have on their developing bodies and things," said Salt Lake resident Casey Forrest, whose daughter is a fourth grader at Makalapa Elementary.
The tainted soil was discovered on the Ewa side of the school's playground by employees for the Gas Company this summer while doing work on a pipeline. It's near an area where children play tether ball and soccer.
The Navy and the DOE has since fenced in the area and has placed a protective tarp over it.
The discovery is just another headache for the DOE over its handling of the Radford soil.  Last month, the Department of Health fined the DOE and several trucking companies $1.1 million for transporting thousands of tons of the tainted earth to a housing project in Kapolei.
The DOE says that much of the toxic material at Makalapa Elementary is buried several inches below the ground. A spokesman says that the surface dirt was not contaminated so no notice went out.  Environmental activist Carroll Cox criticized that decision. He said the playground's surface is littered with remnants of the old Navy landfill.  While many of those objects may not be toxic, they still pose hazards for children.
"You have broken glass, shards of glass, ceramic pieces, metals sticking out," he said.  "Imagine children going home, being sickened by something and not knowing that they ingested it here at the playground ... They should be protected better than they are."
Copyright 2015 Hawaii News Now.  All rights reserved.