Jimena no longer a tropical cyclone; may still block trade winds, bring heavy rain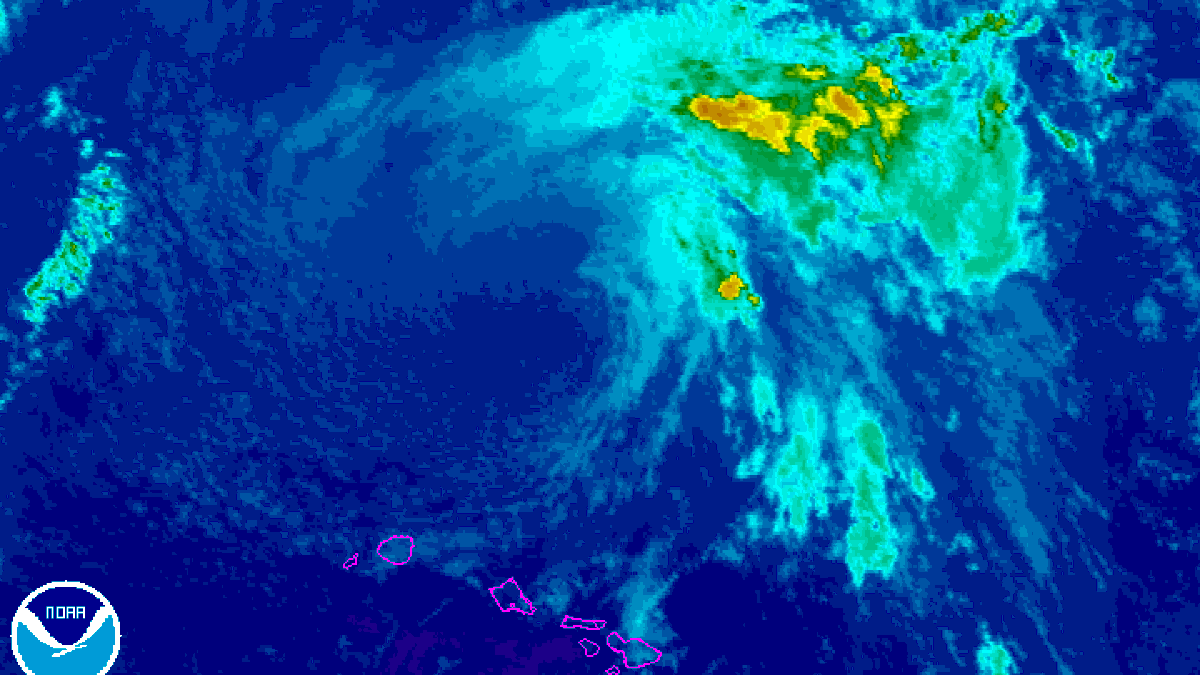 Published: Aug. 26, 2015 at 2:57 PM HST
|
Updated: Sep. 9, 2015 at 11:10 PM HST
HONOLULU (HawaiiNewsNow) - Jimena has weakened into a post-tropical cyclone, and is now a low pressure area to the north of Hawaii.
What remains of Jimena was centered about 230 miles north of Honolulu and was moving to the west-southwest at 9 miles per hour. It had maximum sustained winds of 35 miles per hour, and should continue to weaken gradually over the next few days.
It is no threat to land, but forecasters say it may bring high humidity and the threat of heavy rain to the Hawaiian islands. A Flash Flood Watch will take effect for all islands except the Big Island from Thursday afternoon until Saturday afternoon.
Jimena was the tenth named storm of the Eastern Pacific hurricane season.
Check out our special Hawaii News Now Hurricane Center by downloading our news app.
Also get real-time access to severe weather alerts. Download the HNN Weather App.  
Or text - APP to hnn808 (466808) (message & data rates may apply)
Copyright 2015 Hawaii News Now. All rights reserved.