UH Manoa officially smoke-free campus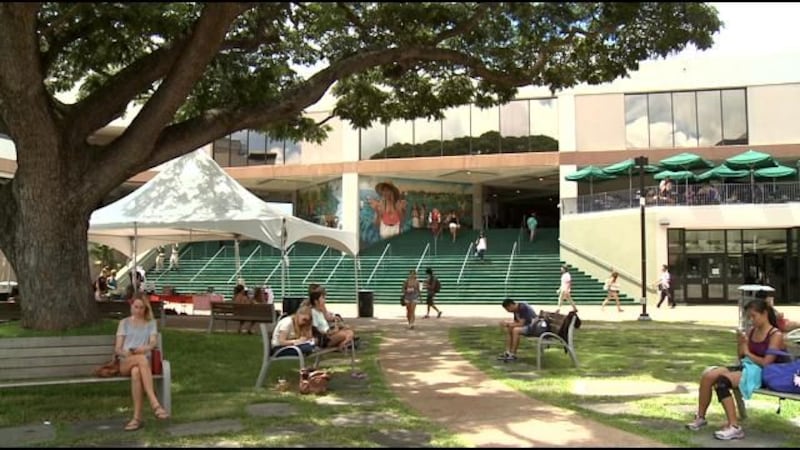 Published: Aug. 17, 2015 at 9:32 AM HST
|
Updated: Aug. 17, 2015 at 11:35 AM HST
MANOA, OAHU (HawaiiNewsNow) - Officials began Monday implementing a ban on smoking at all indoor and outdoor areas on the University of Hawaii at Manoa campus, including inside privately-owned vehicles on campus. In addition, a "courtesy zone" along the sidewalk perimeters of campus areas is established to help prevent tobacco smoke blow back into campus areas.
Officials had initially planned to implement the ban July 1, but chose to utilize the time before the start of fall semester to make sure all signage and notification was complete.
The use of tobacco products including electronic smoking devices (ESD) such as e-cigarettes are prohibited at all state universities and community colleges across Hawaii. The same restrictions are in place for public K-12 schools.
Under state law, chancellors at all state universities and colleges can decide whether they would become completely smoke-free, or institute an option that designates smoking in specified areas with restrictions. But if universities or colleges choose to go smoke-free, based on the input of their campus communities, officials are required to notify all students and staff via their unions, giving them 30 and 60 days prior notice to the implementation of the campus-wide smoking ban.
UH officials said Kapiolani Community College was the first UH campus to go smoke-free, but the other UH campuses are mostly smoke-free, offering limited designated smoking areas for students. But now that the Manoa campus is banning smoking, more campuses may follow suit.
Dan Meisenzahl, spokesman for UH, said the ban is a sign of the times and that social attitudes about smoking are changing. He said he doesn't believe there will be any problems with students complying with the new ban.
Starting January of 2016, you have to be 21 years of age to buy tobacco products including ESDs in Hawaii.
Hawaii state and many county laws ban smoking in most public areas.
For more information on tobacco laws in Hawaii, check out the DOH website: http://health.hawaii.gov/tobacco/home/laws/
For more information on UH Manoa's smoking ban, click here.
Copyright 2015 Hawaii News Now. All rights reserved.