Exclusive: Electric vehicles park free for days, weeks at airports
Published: Aug. 10, 2015 at 9:35 PM HST
|
Updated: Aug. 10, 2015 at 9:47 PM HST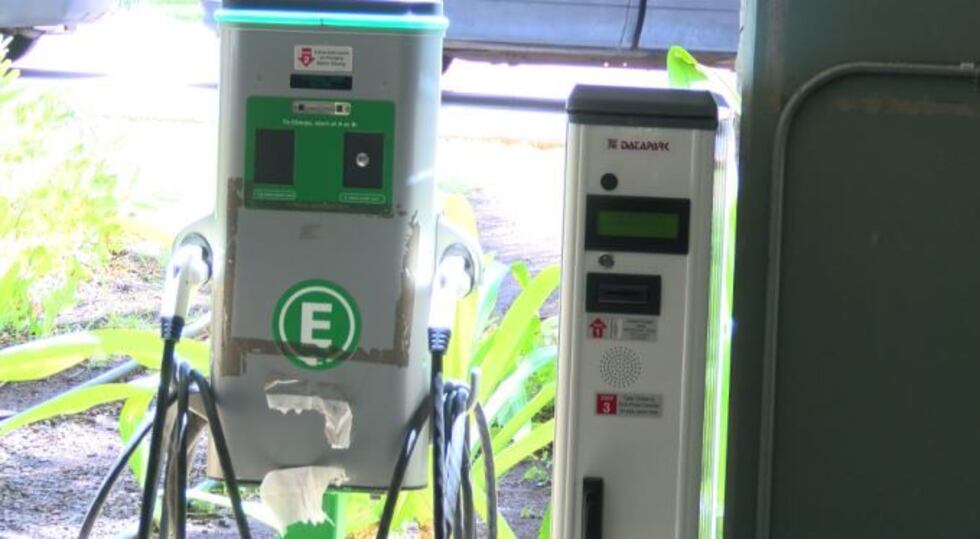 HONOLULU (HawaiiNewsNow) - Electric car owners are taking advantage of a loophole and for three years have been parking free at state airports when the law originally passed was only supposed to give them 24 hours of free parking.
At Honolulu International Airport, the daily parking rate is $15.
State legislators approved a law in 2012 allowing drivers of EVs to get 24 hours of free parking at airports across the state, regardless of whether they were using charging stations or even parking in special designated parking spots.
But sources told Hawaii News Now that Honolulu International Airport users who drive electric cars are routinely getting days and even weeks of free parking, so sometimes parking charges of $300 or more than $400 are zeroed out and they drive off not paying a cent.
"It's being abused, obviously," said State Sen. Mike Gabbard, who chaired the Senate energy committee for seven years.
Gabbard was one of the first people on Oahu to buy an electric car four years ago.  But he said the situation at airports needs to be fixed.
"It's not fair, I mean, come on.  The incentives are there to encourage people to get an EV, save on their gas bills and also decrease the amount of oil we're importing every year," Gabbard said.
Gabbard said state lawyers and Department of Transportation officials determined the language in the original 2012 law was unenforceable, so the state has allowed EVs to park for free for days and weeks over the last three years.
"But there's a limit, people should follow the law and so that's why we're trying to get the language firmed up so it's enforceable," Gabbard said.
State DOT officials said about 500 electric cars a month park at Honolulu International Airport for longer than a day, meaning that the airport loses out on about one percent of its parking revenue because of the loophole.
Gabbard said attempts to tighten up the airport EV parking law in 2014 and 2015 were unsuccessful, but he will try again next legislative session.
Airport users were surprised at the loophole.
"From my understanding of the electrical vehicle industry, there are already a lot of subsidies and encouragements out there as is.  I don't think there's anything further needed, said Chuck Bergman of Wahiawa.
Copyright 2015 Hawaii News Now. All rights reserved.