Individual assessments planned in Kaka'ako homeless camp ahead of sweep
Published: Aug. 8, 2015 at 1:16 AM HST
|
Updated: Aug. 8, 2015 at 4:00 AM HST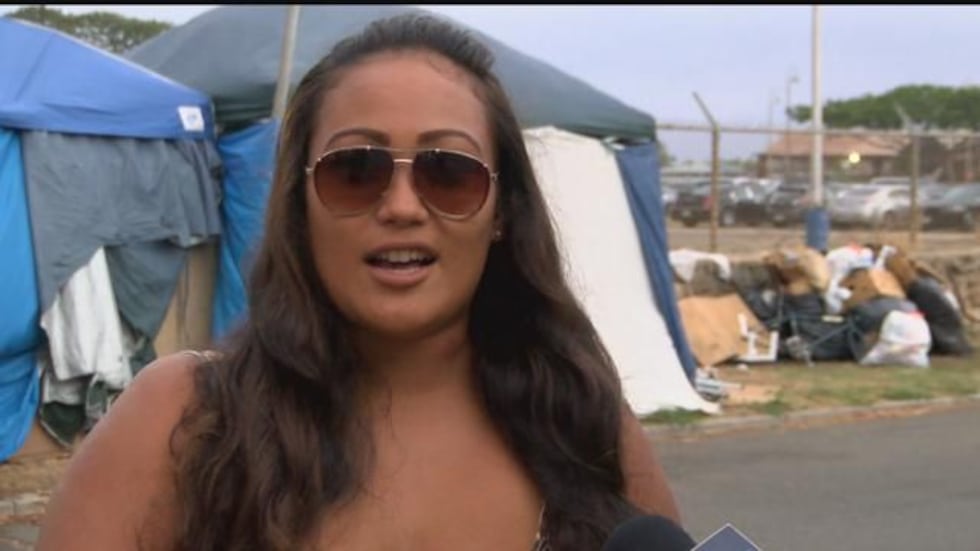 Tonight hundreds of men, women and children are sleeping on the tent lined streets of Kaka'ako.  Though they ended up in the same place the reasons they're here are very different.
"Every time we get up the ladder we always fall due to trusting the wrong people," said Maria.
Maria is 24-year-old.  She and her 4-year-old daughter have been homeless off and on for the past three years.
"I got us off the streets as much as I could because I didn't want to see her struggle," said Maria.
Starting as early as Monday social workers will begin to document stories like this one.  Finding out who each person is, how they got there and identify what resources they need.
"They're starting the count to see who's there and then with that we will decide going together the enforcement part and then helping them get into some form of housing.  Short term maybe initially and then into more permanent housing," said Honolulu Mayor Kirk Caldwell.
Caldwell says Governor Ige's newly formed task force on homelessness has gotten a lot accomplished over the past week and a half.
"We've talked to land owners in Kaka'ako.  We've talked about how we could do a phased approach of enforcements.  We have a notice we'd post.  We have a notice that we'd share with your station so that people know what we'll be doing and how we'll be doing it," said Mayor Caldwell.
Maria says it wouldn't take much to get back on her feet.  Just some help with child care so she can nail down a job and money for first months rent.
"I would totally take it from there," said Maria.
In the meantime she's gotten her family into the Next Step Shelter ahead of the sweep.
"Our hope is that we don't actually have to enforce it people will voluntarily get up and go into places with us standing by to pick up what's left that they don't want," said Mayor Caldwell.
There is still no word on when officials will begin to sweep the homeless encampment.
Copyright 2015 HawaiiNewsNow. All rights reserved.