City spending millions on storm drain upgrades at police stations
Published: Aug. 7, 2015 at 10:14 PM HST
|
Updated: Aug. 8, 2015 at 3:25 AM HST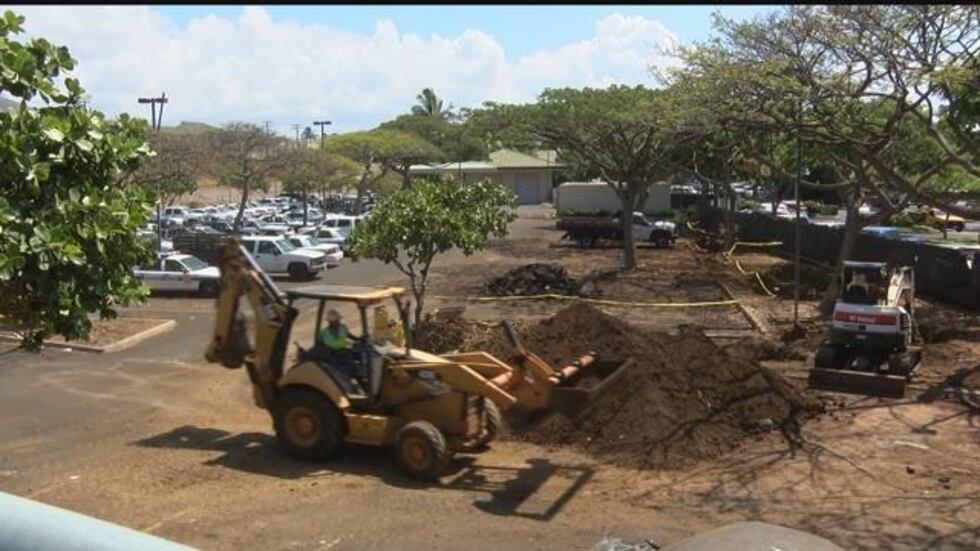 HONOLULU (HawaiiNewsNow) - The city of Honolulu is spending millions of dollars upgrading police stations and other city facilities to meet federal pollution control requirements.
Construction crews will be working for the next month or so in front of the Kalihi Police station and in its parking lot off Kamehameha IV Road.
The city is spending $771,731 to make sure fuel from gas tanks doesn't spill and flow into storm drains outside the Kalihi station, polluting streams and the ocean in violation of the federal clean water act.
"So there's quite a bit of money that's being spent to make sure that we discharge as little as possible into the storm water and also to control that storm water so that we don't create any pollution at our beaches," said Ross Sasamura, director of the city's Department of Facility Management.
A similar project is underway at the Kapolei police station, costing even more: $874,100.
These upgrades are unfunded federal mandates the city must pay for itself.
Ron Menor, the chairman of the City Council's Public Safety Committee, said, "The federal government is requiring us to do this without providing us much in the way of federal funding.  And so as an elected official, I know that my colleagues on the City Council are very concerned as to how we are going to be able to afford all of this."
The city has already spent another $300,000 on storm drain improvements at the HPD headquarters on Beretania Street.
Some of the projects involve installing oil-water separators.
"That will take storm water runoff and separate out the petroleum products and let the storm water pass through and enter our storm drain system," Sasamura said.
Other city facilities such as fire stations and corporation yards around the island are going through similar expensive upgrades over the next few years.
This fall, another storm drain improvement project will get underway at the police substation in Wahiawa near Lake Wilson.  The price tag for that one: $1.6 million.
Copyright 2015 Hawaii News Now. All rights reserved.