City unveils extreme tsunami evacuation maps, disaster preparedness app
Published: Jul. 23, 2015 at 8:53 PM HST
|
Updated: Jul. 24, 2015 at 5:10 AM HST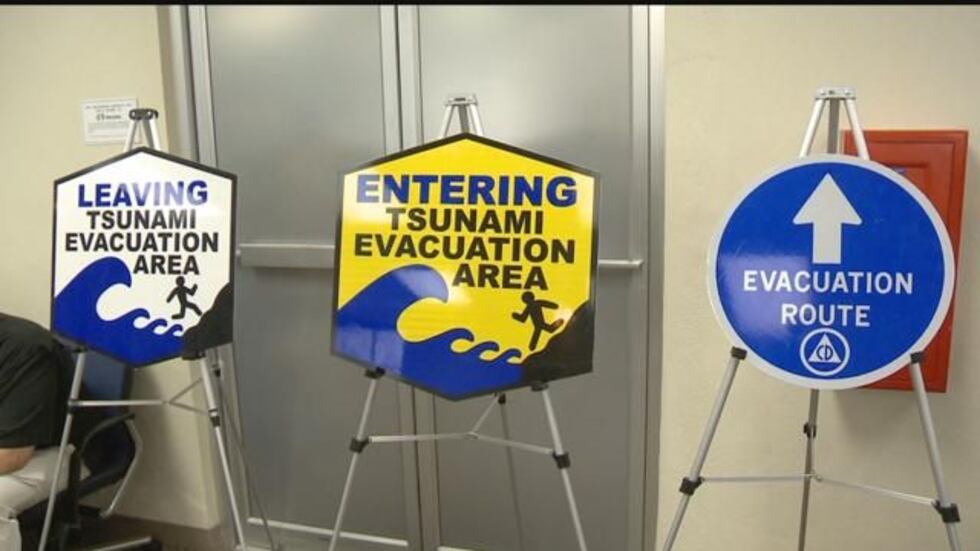 HONOLULU (HawaiiNewsNow) - Tsunami experts warn if a 9-plus magnitude earthquake occurs in the Eastern Aleutian islands, a tsunami heading to Hawaii could be worse than the 1946 tsunami that ravaged Hilo and killed 159 people.
"If you take the 1946 source and move it 150 miles or so further to the west, then it's pointed right at us, and that's the event that we're worried about," said Gerard Fryer of the Pacific Tsunami Warning Center.
The city introduced updated tsunami evacuation maps that include secondary tsunami evacuation zones for an extreme tsunami. The new Waikiki map shows secondary zones extending far mauka of the Ala Wai canal.
"As you can see parts of it go all the way up to H1. All of these residents here, living in single story homes, in some cases, need to know they need to evacuate," Mayor Kirk Caldwell said.
Misty Mulleitner lives on the bottom floor of a two-story walkup.  "Now that I know this I have to get myself prepared, and be safe for my family," she said.
The maps show an extreme tsunami could swamp Iolani School and Ala Wai Golf Course and force the evacuation of more than 300,000 people.
"Their first choice should be to get out of the zone and get to a loved one's house, a relative, a friend, someone who lives above or inland of the zone," said Department of Emergency Management deputy director Peter Hirai.
The city also unveiled a new disaster preparedness smartphone application called Ready Hawaii, where the maps can be viewed.
Click HERE for a link to view all 44 maps.
Copyright 2015 Hawaii News Now.  All rights reserved.