State Rep. Tom Brower injured in altercation at Kakaako homeless camp
Published: Jun. 30, 2015 at 12:37 AM HST
|
Updated: Jun. 30, 2015 at 10:01 AM HST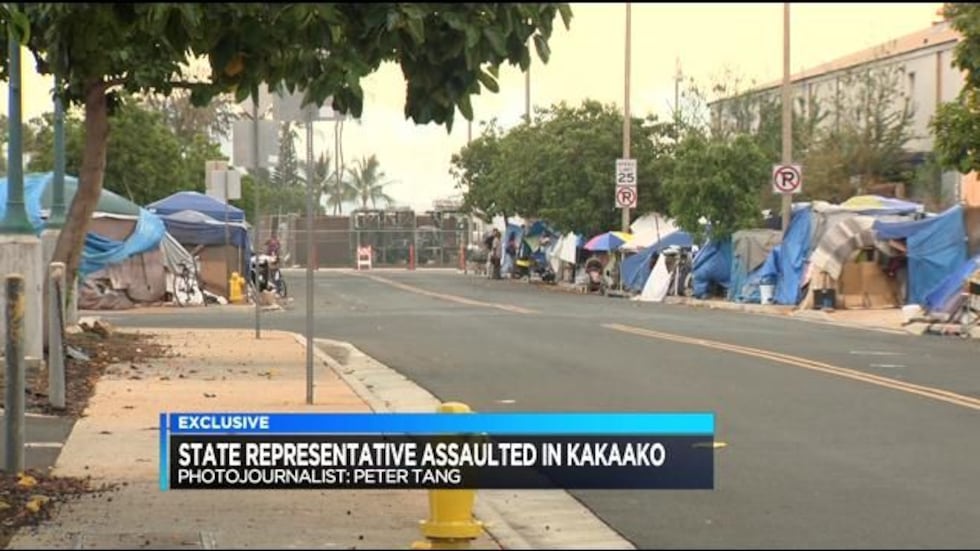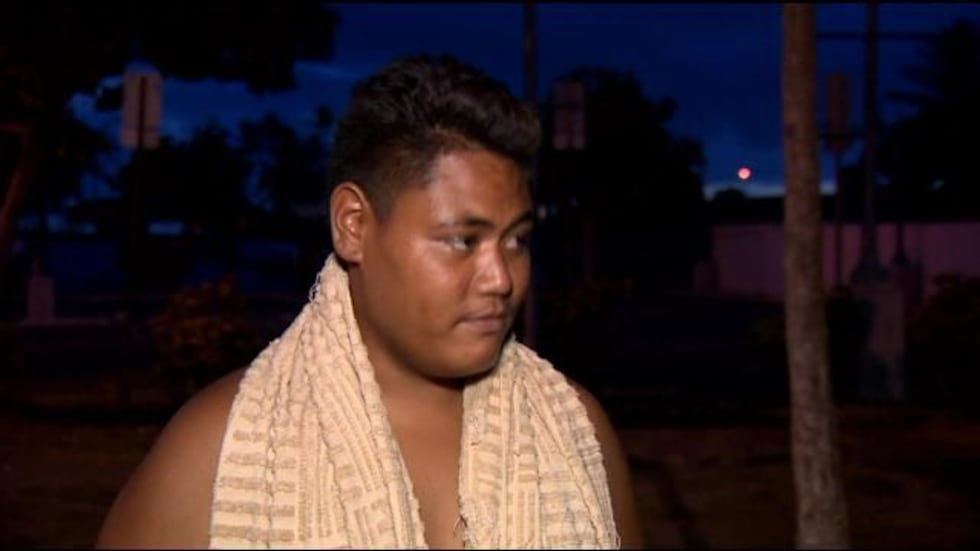 KAKAAKO (HawaiiNewsNow) - Several young men were involved in an altercation that injured a state representative at a growing homeless camp in Kakaako, and two of them said it started when a man began filming them without their permission.
Jonah Iose, 14, and Isaiah Totoa, 17, said they got mad when state Rep. Tom Brower, also known as the sledgehammer lawmaker, refused to put away his camera after they asked nicely.
"He was video recording me and walked up to him and asked him if he could please delete that picture and that video, and he was telling me no, you should back off," Iose said.
Added Totoa, "He caught his whole face on camera. So we don't like that when people come and do that without permission. So we asked him nicely if he could put down his camera. He asked nicely to put down the camera. And the guy said no."
Officials said it happened around 5 p.m. near the Children's Discovery Center in Kakaako.
Brower was treated at the Queen's Medical Center and has since been released. According to the Honolulu Star-Advertiser, Brower suffered a concussion and facial injuries.
Sheriffs responded to the scene and will be turning the case over to the attorney general's office for investigation.
Brower made national headlines in 2013 after waging a one-man campaign using a sledgehammer to demolish stolen and abandoned shopping carts that homeless people used to carry their belongings.
Iose and Totoa said people come by their tents, film them and even tease them on a daily basis.
"How would you feel if I walked in your house and just started recording you, right? We live here, this our house, respect it," Totoa said. "We don't choose to live like this. If I had a choice to go to a house right now and live in that house, and I can pay for it. Trust and believe, I would be in my house. I wouldn't be living underneath one tent."
Iose and Totoa said they didn't know the man filming them was a state lawmaker and said they are sorry and would like to return his belongings.
"We want to find out where he is so we can give back all his things," Iose said.
Copyright 2015 Hawaii News Now.  All rights reserved.