Governor's office says TMT construction 'on hold until further notice'
Published: Jun. 24, 2015 at 9:30 PM HST
|
Updated: Jun. 24, 2015 at 11:47 PM HST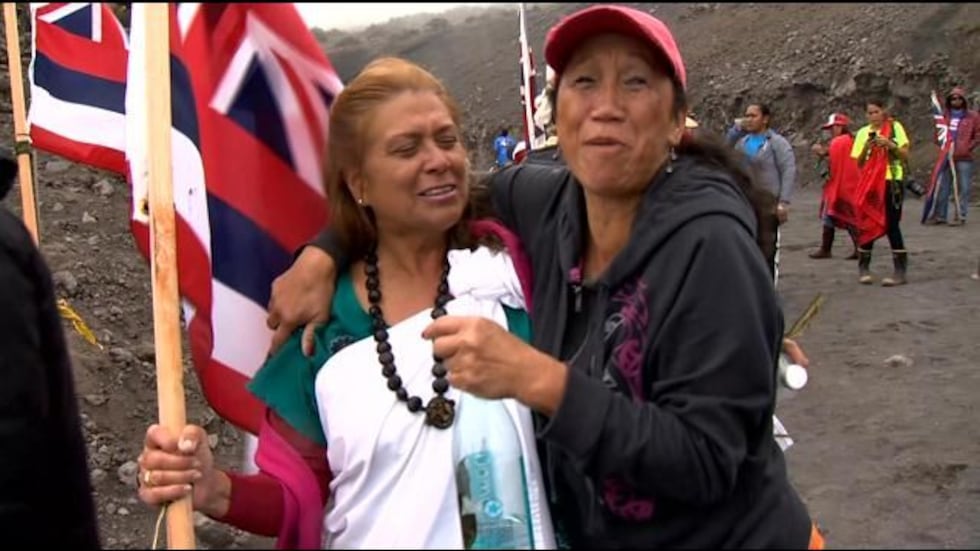 HONOLULU (HawaiiNewsNow) - Construction of the Thirty Meter Telescope on Mauna Kea is on hold once again.
"We are disappointed and concerned that large boulders were found in the roadway leading to the summit of Mauna Kea. This action is a serious and significant safety hazard and could put people at risk. Because of this, we are making an assessment to determine how to proceed," said Gov. Ige's Chief of Staff Mike McCartney.
PHOTOS: Hundreds protest TMT construction
Gov. Ige is currently in Washington, D.C. for an energy forum and meetings with Hawaii's congressional delegation and federal officials.

The following is the full statement on Mauna Kea from Henry Yang, CHair of the TMT International Observatory Board:
"This is a difficult day for Hawaii and TMT. As we attempted to begin our work today, we were met by protests that regrettably resulted in some arrests. Boulders blocked our access to the construction site and the Department of Land and Natural Resources deemed it unsafe for us to proceed. For the safety of our team, we made the decision to bring them off the mountain and we are planning to resume when the issue is resolved.

"We want to thank the state and county police officers for protecting the safety of our team and the protesters and extend our gratitude to them, as well as to all of our supporters in Hawaii.

"We want to acknowledge and reach out to those who disagree with our project. We respect their views and, looking toward the future, we hope we can work together to find common ground."
Copyright 2015
. All rights reserved.