Did off-duty officer arrested for trespassing get special treatment?
Published: Jun. 23, 2015 at 1:21 AM HST
|
Updated: Jun. 23, 2015 at 3:21 AM HST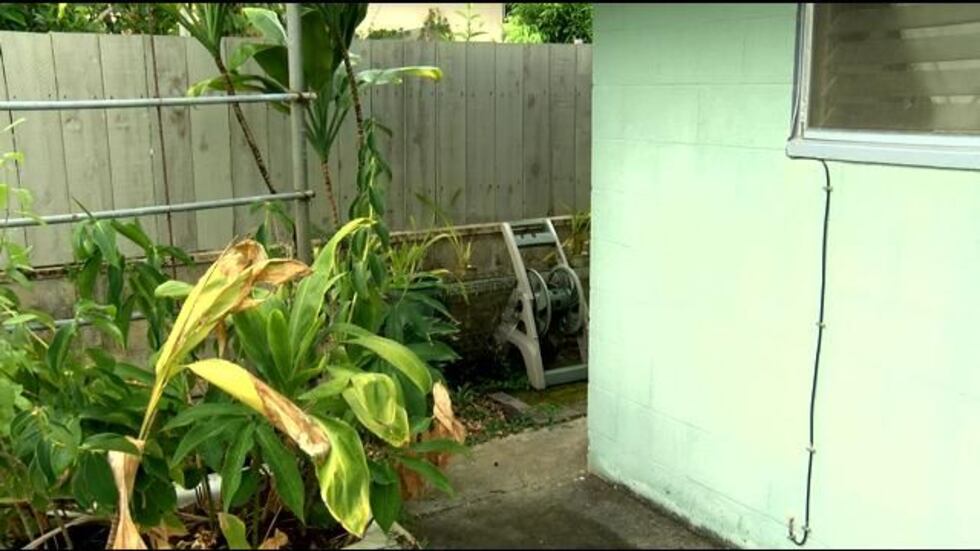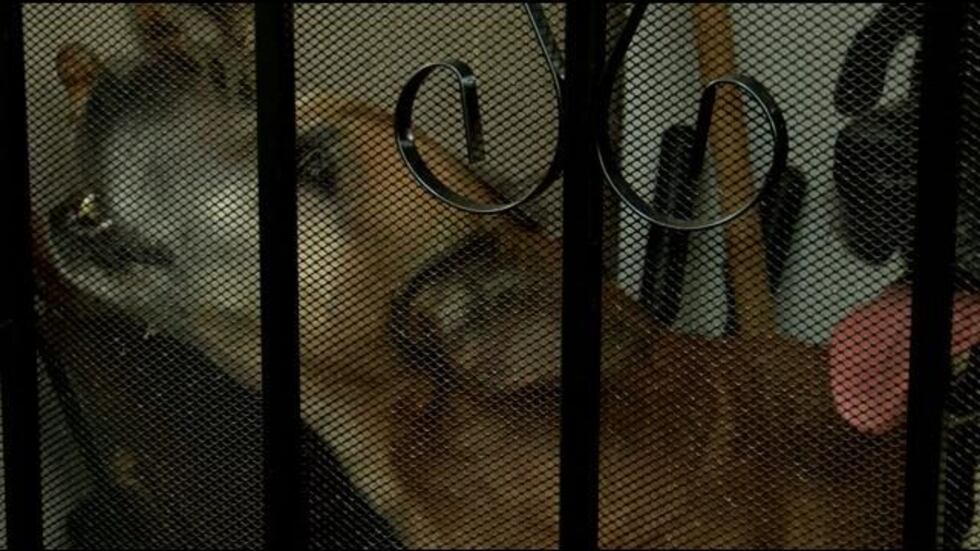 HONOLULU (HawaiiNewsNow) - A Kahaluu woman said an off-duty police officer arrested for trespassing outside her home got special treatment because he was charged with misdemeanor offenses.
She said he should have been charged for more serious offenses after he appeared outside her home that's surrounded with a six-foot wooden fence.
"When I seen him, I just really didn't know what to think and that's why I asked him, 'Who are you?'" said a woman who asked us to call her Jane, and not reveal her name or address because she's concerned the man may return to her home.
She's talking about Richard Staszyn, 53, an HPD officer who's been on the force eight years. He was released after pleading not guilty to criminal property damage for allegedly damaging this window screen and trespassing.
Jane said he appeared outside her Kahaluu house that's surrounded by a tall wooden fence last Wednesday about 8:15 p.m.
Jane said the scary thing is her dogs, who routinely bark loudly if a stranger approaches but are confined to half of her yard area, did not bark that night and dogs on two neighboring properties didn't bark either. She's worried Staszyn was quietly hiding outside her house for a while.
She and her daughter heard noises outside and while her daughter went to check on the dogs, Jane turned on the outside floodlights, revealing the man standing just a few feet from a locked glass sliding door in her daughter's room.
Imagine her surprise when he claimed to be "security" even though she lives in a house that's not a community patrolled by security guards.
"So he was continuing to tell me to open the door. I told him 'You need to tell me who you are or you need to leave before I call HPD.' And then he continued to say 'I am HPD,'" Jane said.
That's when she said he picked up a brick.
"It was like, 'I'm gonna bash the glass,'" she said, referring to the glass sliding door that was separating her from the alleged intruder who was outside.
She said police told her Staszyn may have already been on leave from HPD because he was having mental health problems and was temporarily staying with a female police officer a few blocks away in Kahaluu.
Police found him a few blocks away from her home that night and Jane felt police should have charged their fellow officer with more serious offenses such as terroristic threatening or attempted burglary.
"I feel that he got special treatment because he's a cop. His charges that he got charged for, I felt that it was the bare minimum," she said.
Law enforcement sources said there's no special treatment.
They claim the woman never told them she felt a direct threat against her, only that he was going to use the brick to break her sliding glass door. So that's why he wasn't charged with more serious crimes, sources said.
A police department spokeswoman said Staszyn, who works in the records and identification division at HPD headquarters on Beretania Street, has had his police powers restricted since the incident. That means his badge and gun have been temporarily removed while police internal affairs investigators begin an administrative probe into the incident.
At first, she said he gave police a fake name, so it took a while to confirm his real identity.
Staszyn must appear July 23 at District Court in Kaneohe for his trial on misdemeanor trespassing and property damage charges.
The woman told Hawaii News Now she doesn't feel safe in her own home and her intermediate-school-aged daughter is having nightmares about the incident.
Copyright 2015 Hawaii News Now.  All rights reserved.