20 acres burned, 1 home destroyed in 'runaway' fire on Big Island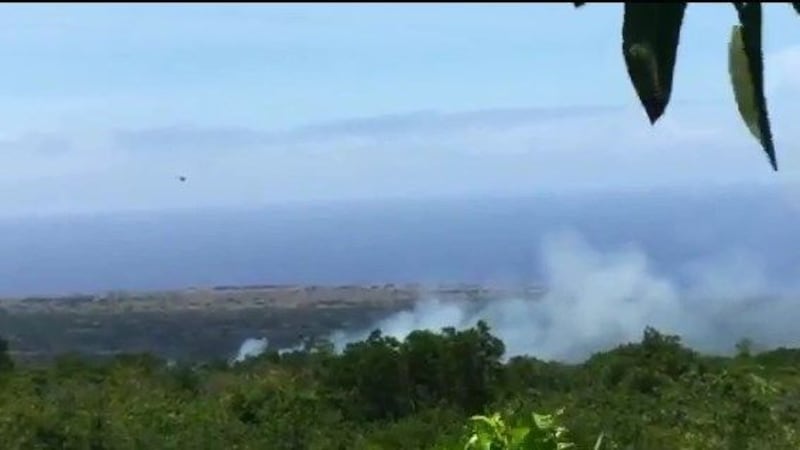 Published: May. 11, 2015 at 6:27 PM HST
|
Updated: May. 14, 2015 at 2:27 PM HST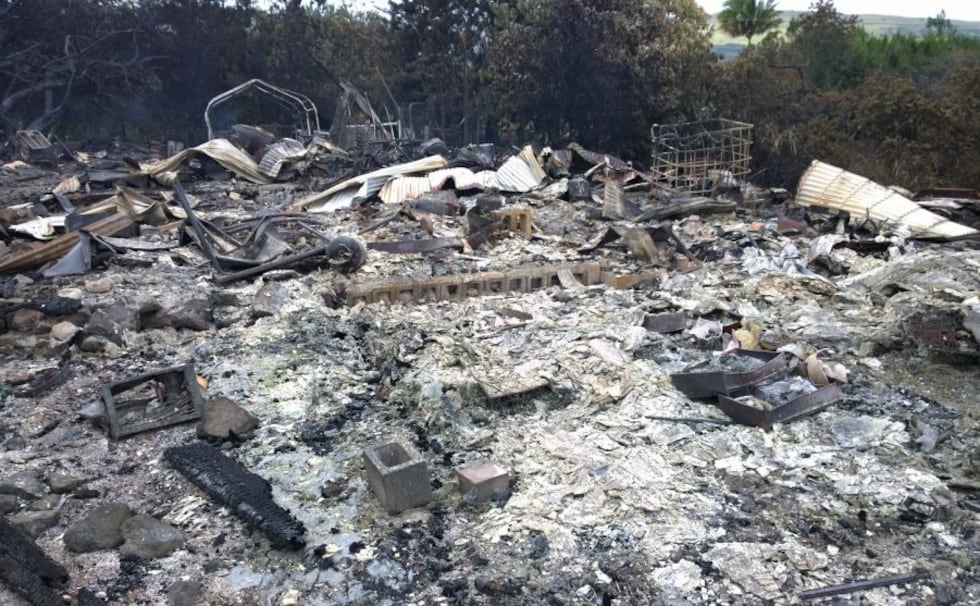 BIG ISLAND (HawaiiNewsNow) - Crews on the Big Island are battling what they describe as a 'runaway brush fire' in the Green Sands and Mark Twain Estates subdivision in Ka'u.
The fire was first reported Monday morning. At 12:30 in the afternoon, officials with the Hawaii County Civil Defense Agency opened an evacuation center for area residents. Residents in the areas of Pele and Mark Twain Roads were advised to evacuate due to high winds and heavy smoke conditions, but are now being let back into their homes.
However, the county has set up a water tanker in the area for residents after flames damaged water lines.
As of Thursday morning, the fire was about 90 percent contained. Several firefighters were on scene overnight to monitor hot spots and will likely remain in the area throughout the day.
One home -- belonging to Peter Stinger -- was destroyed by the fire, and a total of about 20 acres burned, says Assistant Fire Chief Gantry Andrade. 

No injuries are reported. The Red Cross is assisting the family who lived in the home.

Fire and emergency personnel have also shut down Kaalualu Road until further notice.

Officials are still investigating the cause of the fire.


Copyright 2015 Hawaii News Now. All rights reserved.