King Street bike path design flaw creates handicap parking problems
Published: May. 6, 2015 at 8:03 PM HST
|
Updated: May. 7, 2015 at 3:54 AM HST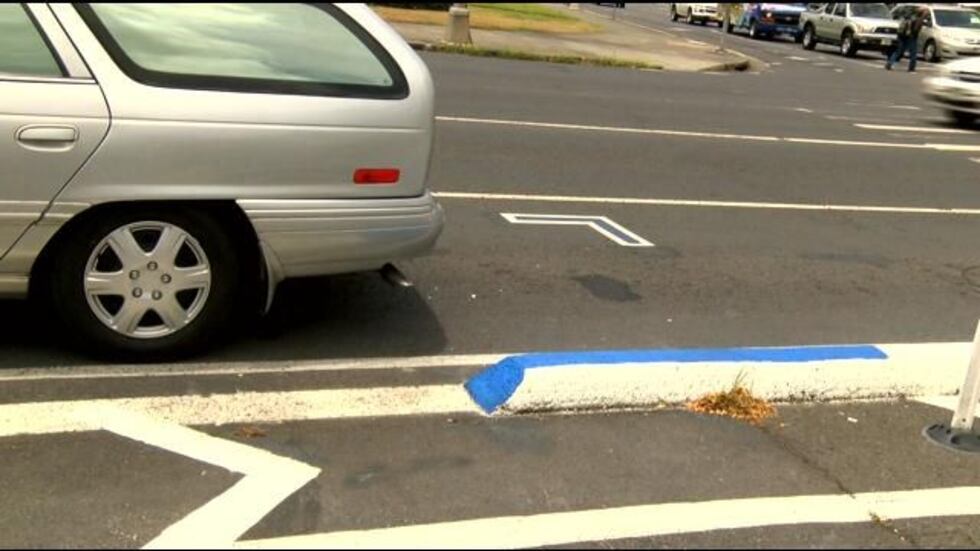 HONOLULU (HawaiiNewsNow) - If you don't need one, it's probably not a problem that would jump out at you.  But the first time Jennifer Patricio made her way down to the King
Street Protected Bike Lane the issue was obvious.
"I noticed that it would be very difficult for me to get out on King Street because there are these berms that separate the bike lane from the parking spaces," said Patricio.
Patricio is the staff attorney at the Hawaii Disability Rights Center.  She also lives with cerebral palsy.
"I use a walker and a motorized wheelchair for my own mobility issues," said Patricio.
For the past couple months, Patricio has been investigating complaints regarding handicap accessibility along the cycle track.  Since then
her office has been working with the city to find a fix.
"There is no doubt this is something that should have been thought of previously.  So far the city has been very receptive.  Very responsive,"
said executive director of the Hawaii Disability Rights Center Lou Erteschick.
Last month the city created a single handicap stall near Thomas Square.
"The berm is removed so that there is no barrier between the vehicle and getting to the curb ramp," said Honolulu Department of Transportation
Services spokesman Michael Formby.
It's a prototype officials have presented to several disability agencies.
"It's important for us that the advocates for the disabled approve this plan and that's what we're waiting for," said Formby.
Exactly where all of the handicap stalls will be placed and how they will be marked is still undecided.
"I hope that within the next three months you'll start to see disabled parking along the street," said Formby.
Right now there's talk about having one handicap parking space per block along the cycle track.  The city estimates it will cost about 500 dollars to reconstruct each one of those spaces.
Copyright 2015 Hawaii News Now. All rights reserved.