Man in critical condition following traffic accident near Sea Life Park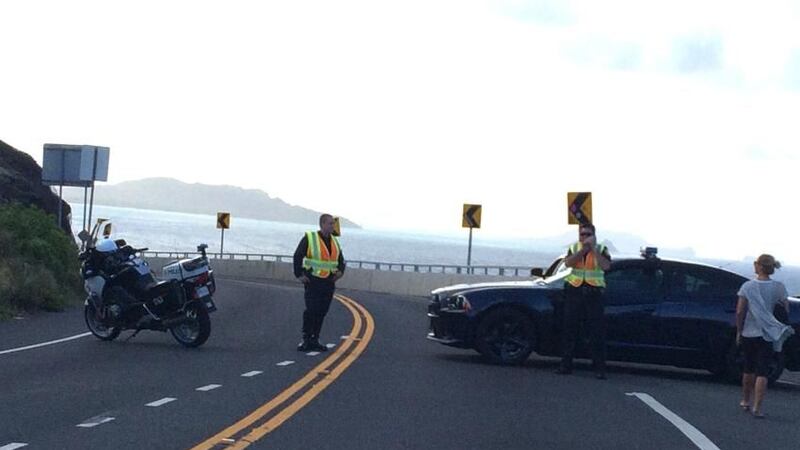 Published: May. 4, 2015 at 8:32 PM HST
|
Updated: May. 4, 2015 at 11:22 PM HST
HONOLULU (HawaiiNewsNow) - A man is in critical condition following a car accident in East Oahu on Monday.
Officials say a man in his 70's was driving near Makapuu Lighthouse around 4 p.m., when he saw a woman crossing the street and swerved to avoid hitting her. The driver then hit another man in his 40's, who was standing near his SUV. The man suffered a serious leg injury and was transported to a local hospital. He is currently in critical condition.
Police closed Kalanianaole Highway between Sea Life Park and Makapuu Lookout for a few hours as they continued their investigation, and reopened the road around 7 p.m.
Officials say no one saw the woman crossing the street and are looking for witnesses. The driver is currently being held on negligent injury charges.
Copyright 2015 Hawaii News Now. All rights reserved.