Waimanalo family claims UH hemp study land belongs to them
Published: Apr. 11, 2015 at 10:15 PM HST
|
Updated: Apr. 11, 2015 at 10:51 PM HST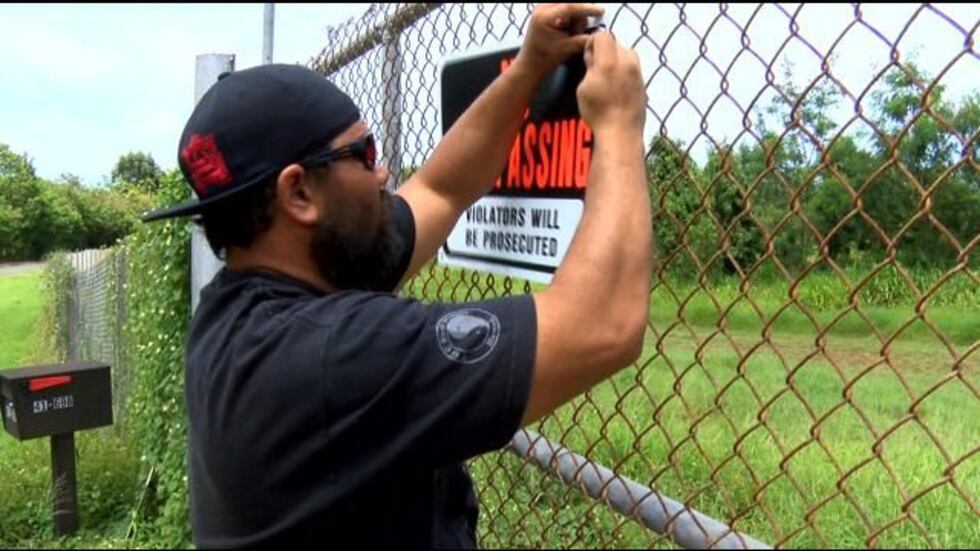 WAIMANALO, OAHU (HawaiiNewsNow) - A land dispute in Waimanalo could disrupt the University of Hawaii's plans for a new industrial hemp study.
After the blessing for the research project, a Waimanalo family contacted Hawaii News Now saying that land is theirs.
"They're planning on growing hemp on our land and we don't have any problems with it. We would just like some cooperation and some coordination with us, as the owners of course," says the family spokesman Austin Lorenzo.
On Friday, state leaders attended the seed planting ceremony.
"What more do you want for Hawaii than a termite proof building material? It then is fire retardant and climate controlled so you reduce the need for air conditioning. It's an amazing crop it never should have been outlawed," said State Rep. Cynthia Thielen on Friday (R-Kailua, Kaneohe Bay).

"My personal hope is that hemp will help us transition into a real sustainable society. One of my pets is the plate lunch, I love to farm and eat and everyone in Hawaii seems to like plate lunches, we need those plate lunches made out of hemp obviously."" said Clarence Baber on Friday, spokesman for Hawaii Farmers Union United.

UH received a permit from the U.S. Justice Department back in January to import the seeds from Australia.  Researchers will study the crop as a potential biofuel and soil decontaminant.

But now there may be some unforeseen roadblocks ahead for the university because Lorenzo claims to have deeds to that land. He says this isn't the first time there has been a dispute over land ownership.
Last week, a Circuit Court Judge denied the state's request for a temporary restraining order to keep Lorenzo's family away so it could continue treatments for little fire ants.

"It's hard to give up something that you stole for such a long time. And it's really not their fault, but they continue to protect a lie and that is the problem," Lorenzo said .

Lorenzo says they hope to use the 400 acres of land that they own to help less fortunate families here in Hawaii.
The spokesman for University of Hawaii says they are looking into the matter.

Copyright 2015 Hawaii News Now. All rights reserved.