Tears flow at Honouliuli National Monument Dedication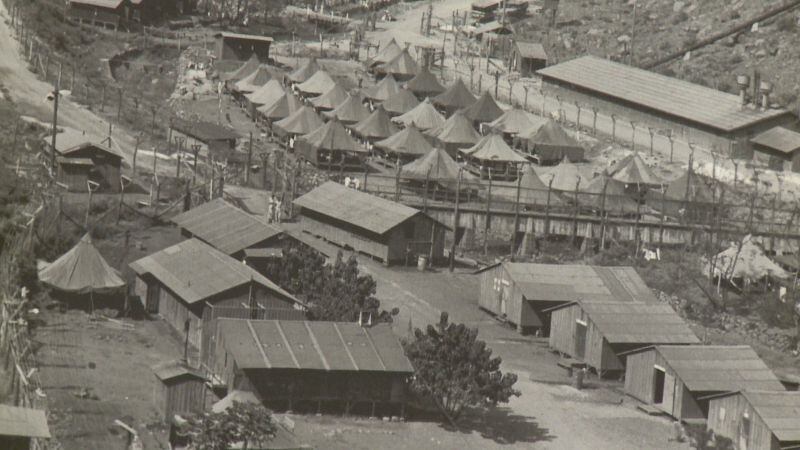 Published: Mar. 31, 2015 at 8:18 PM HST
|
Updated: Mar. 31, 2015 at 10:06 PM HST
KUNIA, OAHU (HawaiiNewsNow) - Tears flowed as a new chapter began for the site of Hawaii's largest internment camp during World War II. Secretary of the Interior Sally Jewell joined local leaders at a dedication for the Honouliuli National Monument on Tuesday.
"If we don't tell stories like the one that happened here in Honouliuli, we're going to repeat the mistakes of the past," said Jewell.
Sec. Jewell grew up in Seattle. She said the parents of her Japanese-American friends were all interned during the war.
"As I get emotional along with a few of you, it's because this story is so important and it's because the shame can be put to rest," said Jewell.
Honouliuli held roughly 400 civilian internees of Japanese and European descent, many of them U.S. citizens or permanent alien residents. 4,000 prisoners of war were also incarcerated before the camp closed in 1946. Volunteers at the Japanese Cultural Center of Hawaii uncovered the historic site in a steep gulch in 2002.
"It was a team effort, it was a community effort, and now it's something that the entire world will be able to learn from," said volunteer Betsy Young.
While performing a Shinto blessing for the dedication, Rev. Todd Takahashi thought about his aunt, Haruko Takahashi, who founded the Konko Mission of Wahiawa. She spent about 18 months behind the barbed wire.
"Personally for my family, it means that the story of the internees and the POWs, regardless if they were Japanese, Korean, Okinawan, Polish, whatever, their stories get to be told and it's not hidden anymore," he said.
Right now, there's limited access for visitors. The National Park Service will come up with a plan and secure funding to create an educational experience. Officials estimate that it could take a decade before the national monument is complete.
"We'll hold public meetings to hold listening sessions to hear about people's ideas, their concerns, their issues with the development of Honouliuli," explained Anna Tamura of the National Park Service.
. All rights reserved.