Are mayor's claims about tourists' share of rail costs true?
Published: Feb. 25, 2015 at 10:29 PM HST
|
Updated: Feb. 25, 2015 at 10:37 PM HST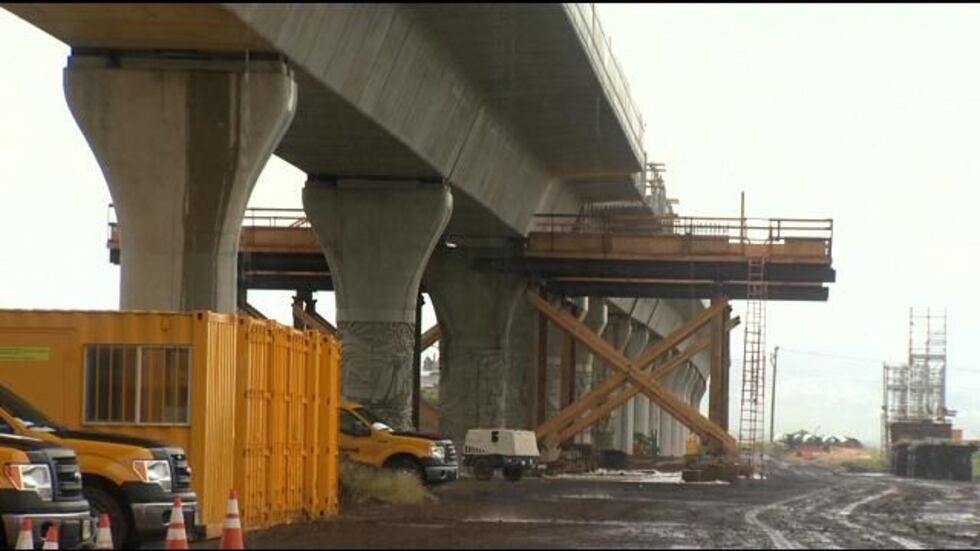 HONOLULU (HawaiiNewsNow) - The head of a taxpayer advocacy group said Honolulu Mayor Kirk Caldwell is over estimating the amount of money tourists are paying to help fund the city's rail transit project, but state tax officials backed up Caldwell's assertions Wednesday.
During his state of the city address Tuesday and as he's lobbied state lawmakers, Caldwell said tourists pay about one third of the general excise tax, so that's a way to export part of the cost of the city's nearly $6 billion rail project.
"Why would I as mayor want to give the visitors a break and make all of us pay everything? Let's make the visitors pay one third," Caldwell said in his speech Tuesday.
But Tom Yamachika, president of the Tax Foundation of Hawaii, has a different take.
"While that may have been true in better times, we've done the numbers with more up-to-date data, that's not exactly true anymore," Yamachika said.
He recently crunched the tax numbers and calculated that tourists have paid an average of 17 percent of the general excise tax during the last seven years that it's been hiked on Oahu to pay for rail.
"Whereas we originally thought that they'd be paying a third, reality shows that they're actually paying between a fifth and a sixth, so it's quite a bit less than what we thought originally," Yamachika said.
A city spokesman said Caldwell stands by his numbers, which are based on a study released eight years ago by the State Tax Review Commission, which was chaired by State Rep. Isaac Choy.
"You get about a third (of the excise tax revenue from tourists). That's maybe a little bit high, but I don't think it's that high," Choy told Hawaii News Now.
Choy is the only state lawmaker who is a certified public accountant.
Asked if Caldwell is in the ball park when he estimates that one third of the excise tax is paid by tourists, Choy said, "Yeah, I think all of us who do revenue projection. We use that particular figure."
A spokeswoman for the state tax department said even though the most recent study of state taxes is eight years old, the mayor's estimate that tourists pay roughly a third of the excise tax is still "in the ballpark" today.
The city's request to extend the excise tax increase on Oahu beyond 2022 for rail gets its next hearing before the state Senate ways and means committee on Wednesday.
Copyright 2015 Hawaii News Now. All rights reserved.